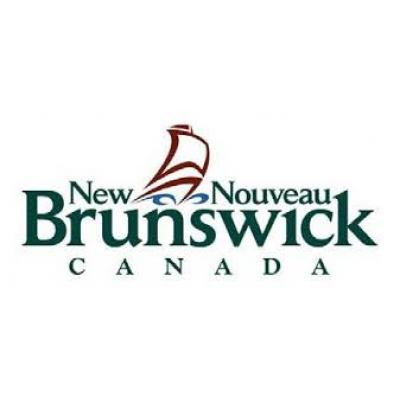 Supervisor / Corporate Information Unit
Department of Finance and Treasury Board
in Fredericton, NB
Finance and Treasury Board
Supervisor / Corporate Information Unit
Open
PB05
Fredericton
The Department of Finance and Treasury Board is seeking an individual to join of Provincial Archives of New Brunswick as Supervisor of the Corporate Information Management Unit in Fredericton
As a member of the Corporate Information Management Unit Team, the successful candidate will lead a team of records specialists who provide consulting services to government departments, agencies, boards, commissions, and crown corporations in the design, development and implementation of records and information management systems with a special focus on electronic records. This team also provides leadership in developing records retention and disposition schedules for Government, supports the Province's archival program, and researches new methodologies for the management of information in all formats. As team leader, the incumbent will advise on the development and implementation of classification schemes; ; develop and deliver records and information management training; perform program evaluations and audits; coordinate records and information management projects; monitor compliance with regulations and legislation; develop records and information management related policies, guidelines, and standards and with personnel in the records center and archival records units, this position is responsible for the orderly management and disposition of records to ensure the Government's information assets, regardless of format, are protected as a long-term asset.
ESSENTIAL QUALIFICATIONS: A related university degree with major course work in information and records management, library science, or archival science, managerial experience, and minimum of six years of work experience in the profession.
An equivalent combination of education, training and experience may be considered.
Written and spoken competence in English and French is required. Please state your language capability.
Applicants must clearly demonstrate the essential qualifications to be given further consideration. Please ensure that preferred language for assessment is identified on your resume.
ASSET QUALIFICATIONS: Preferences may be given to candidates that have:
Excellent communication, presentation and writing skills as well as interpersonal skills are required in order to successfully promote records management policies and practices throughout government.
Certified Record Managers
Driver's license
Well-developed computer skills and content management software along with, imaging/microfilming technology, and archival preservation knowledge would be desirable.
Familiarity with the New Brunswick's Government's records and information management program would be an asset.
BEHAVIOURAL COMPETENCIES: The successful candidate will possess the following behavioural competencies:
Analytical Thinking/Judgement
Client Service Orientation
Flexibility
Results Orientation
Relationship/Network Building
TECHNICAL COMPETENCIES: The successful candidate will possess the following technical competencies:
Supervisory experience
Knowledge of Policy Development and Applicable Department Legislation
Planning / Organizing Skills
Résumés should be in chronological order specifying education and employment in months and years including part-time and full-time employment.
Salary: PB5 $2,174 to $3,037 bi-weekly
We encourage applicants to apply on-line or by mail at the following address by January 25, 2021 indicating competition number: 21-FTB-03. This competition may be used to fill future vacancies at the same level.
Human Resources Services
Phone: (506) 440-3544
We thank all those who apply however only those selected for further consideration will be contacted.
Candidates registered with the Equal Employment Opportunity Program and veterans, who demonstrate they are among the most qualified, shall be given preference at the time of appointment.
We promote a scent-reduced environment.
We are an Equal Opportunity Employer.
The New Brunswick Public Service: Improving the lives of New Brunswickers every day!