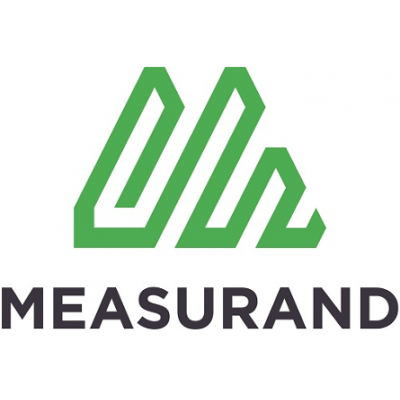 Technical Services Manager
Measurand
in Fredericton, NB
As Measurand Instruments Inc. new Technical Services Manager, you will be reporting directly to the President. In this position you will oversee the technical sales, and technical support functions to ensure that world class technical services are provided to our global clients and partners.
Primary Responsibilities
In conjunction with the Leadership Team, develop, implement and deliver the sales strategy that aligns with the overall business strategy to advance market share/penetration, and achieve profitable growth
Develop plans that articulate the strategies/requirements essential for focusing sales activities, forecasts accurately and communicate sales progress
Analyze and evaluate the effectiveness of sales methods, and results
Support sales team in executing the sales strategy and delivering on sales targets
Working with the global sales team and distributors, execute monthly target sales and strategy for new market expansion
Communicate with existing and new customers regarding configuration of instrumentation in a professional and timely manner
Manage global distributor network
Review technical support responses and provide input on data review
Lead, motivate and develop the technical services team through mentoring and creating and promoting a productive work atmosphere
Qualifications and Skills Required
Bachelor's degree in civil or geotechnical engineering and professional engineering designation (P.Eng.)
Master of Business Administration is considered an asset
Minimum 7-10 years professional experience in engineering business
5+ years experience effectively leading a multi-discipline team
Strong written and verbal communication, negotiation, and presentation skills for proposing, presenting and discussing solutions with all levels of the organization
Proven customer service experience and ability to build rapport with existing and new customers
Excellent organizational, analytical and time-management skills with the ability to multi-task
Position requires extensive national/international travel (once Covid-19 restrictions are lifted)
Measurand Instruments Inc. is committed to providing a safe and inclusive workplace where employees are empowered to design, manufacture, and deliver the highest quality shape monitoring products.
Measurand offers an environment to people who are confident, adaptable, and focused on building lasting relationships. We offer a very competitive compensation package and comprehensive benefits.
To apply, submit your resume and cover letter to Marcia Everett, Human Resource Manager by email to careers@measurand.com with "Technical Services Manager" in the subject line.
Thank you for your interest. While we appreciate the interest of all applicants, only those selected for a screening interview will be contacted.