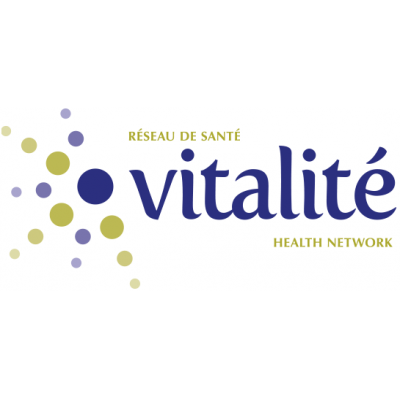 Occupational Therapist 1 (OT01)
Vitalité - Zone 5 - Restigouche
in Campbellton, NB
Posted:
04 Jan 2021
Competition #:
5-11331 EXT
Salary:
$34.3418 to $40.9664
NOTE:
Applicants must attach a resume to their application.
BARGAINING UNIT: SHCP
ZONE: Zone 5 - Restigouche
FACILITY: Restigouche Hospital Centre
DEPARTMENT: Occupational Therapy
CLASSIFICATION: Occupational Therapist 1 (OT01)
STATUS: Permanent Full-time
FTE: 1.0
ANTICIPATED DATE: As soon as possible
HOURS OF WORK:
8-hour shifts - Day
Work schedule may be changed to meet operational needs.
JOB SUMMARY:
Under the authority of the manager or their delegate, the occupational therapist uses a systematic approach based on scientific data and professional reasoning to enable clients to develop skills, participate in the occupations of their choice and improve their functional abilities. This process relies on the assessment and intervention to determine and enhance clients' occupational performance in the areas of personal care, work, studies, volunteer activities and leisure. The work performed centres on clients' needs and may require active participation in teamwork. More specifically for the Restigouche Hospital Centre, the occupational therapist provides high-quality care to a designated clientele. Also, the occupational therapist is responsible for patients on two specific units and for various programs directly related to patients from these units. Work also involves participating in the planning and implementation of activities for the department or programs. It can also include activities related to quality improvement, performance management, data collection and the training and orientation of students or other health and research professionals. The occupational therapist works with a hospitalized population with the goal of helping each patient achieve recovery and social reintegration.
N.B. These are the primary duties of the position. Other related duties may occasionally be assigned as required for the smooth operation of the department. The occupational therapist may also occasionally be required to work in other facilities within the zone.
REQUIREMENTS:
Bachelor's or Master's in health sciences (Occupational Therapy) or equivalent approved by the Canadian Association of Occupational Therapists
Member in good standing of the New Brunswick Association of Occupational Therapists and the Canadian Association of Occupational Therapists
Verbal and written communication skills
Planning, organizational, prioritization and time management skills
Good judgment, initiative, creativity and ability to adapt to change
Brief description of desired position and explanation of interest in position
Valid New Brunswick driver's licence, good driving record and ability to use own vehicle in performance of duties
Ability to work independently and as a team member;
Physically able to perform assigned duties;
Good previous work history (performance and attendance);
Adherence to professional ethics principles, to the Network management philosophy and organizational values;
Compliance with the rules of confidentiality established by the Vitalité Health Network.
Written and spoken competence in English and French is required.
The above requirements may be verified through oral, written or practical tests during the selection process.
Should there be no fully qualified applicants, this position will not necessarily be reposted. If you wish to be considered for this position and meet most of the requirements, you are encouraged to apply at this time.
The employer reserves the right to shorten or extend temporary assignments for operational reasons.
We thank all applicants. However, only those selected will be contacted.