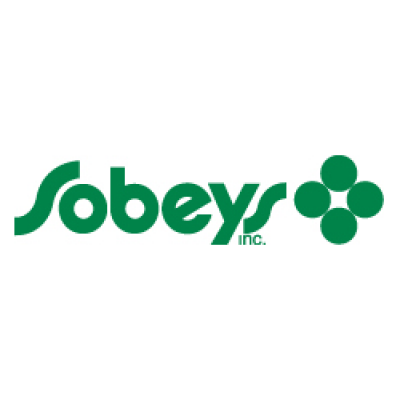 Warehouse Selectors - Oromocto #JoinOurFamily
Sobeys Inc.
in Oromocto, NB
Requisition ID:
131502
Career Group:
Distribution Centre Careers
Job Category:
Distribution
Travel Requirements:Part Time or Full Time:
Part Time
Country:
Canada (CA)
Province:
New Brunswick (CA-NB)
City:
Oromocto
Location:
0029 Oromocto RSC
Postal Code:
E2V 4K5
Our family of 127,000 employees and franchise affiliates share a collective passion for delivering exceptional shopping experiences and amazing food to all our customers. Our mission is to nurture the things that make life better - great experiences, families, communities, and our employees. We are a family nurturing families.
A proudly Canadian company, we started in a small town in Nova Scotia but we are now in communities of all sizes across this great country. With over 1500 stores in all 10 provinces, you may know us as Sobeys, Safeway, IGA, Foodland, FreshCo, Thrifty Foods, Lawton's Drug Stores or another of our great banners but we are all one extended family.
All career opportunities will be open a minimum of 5 business days from the date of posting.
Overview
From coast to coast our Retail Support Centres are in need of Order Selectors to help ensure the right products get to our stores to keep our customers healthy and well fed. Join our team and play an essential role in serving Canadians during these unprecedented times. Job Description
Note: Starting hourly rate for this position is $14.50 and after 8 weeks you could be making up to $16.56 per hour, and once you have completed 500 hours you have a potential to reach a top rate of $17.88 per hour.
Assemble orders for shipment to customers
Assemble pallets
Place returned merchandise in stock and move damaged products to recoup area
Follow safe work practices and company safety rules
Ensure required personal protective equipment is worn at all times
Exercise good housekeeping practices at all times and maintain an acceptable level of productivity, handle merchandise in a damage-free manner, and report all equipment malfunctions to a supervisor
Maintain a clean and safe work environment as per company requirements
Other duties may be assigned
Job Requirements
Ability to maintain accuracy in a fast paced environment
Physical work including frequent bending, lifting, and reaching
Occasionally lift over 50 lbs
Two person lift required for weights exceeding 50 lbs
Ability to stand and walk for long periods of time
Alertness to other people and vehicles
Various shifts including evenings and weekends
ServingFamilies LI-POST
Sobeys is committed to accommodating applicants with disabilities throughout the hiring process and will work with applicants requesting accommodation at any stage of this process.
While all responses are appreciated only those being considered for interviews will be acknowledged.
We appreciate the interest from the Staffing industry however respectfully request no calls or unsolicited resumes from Agencies.