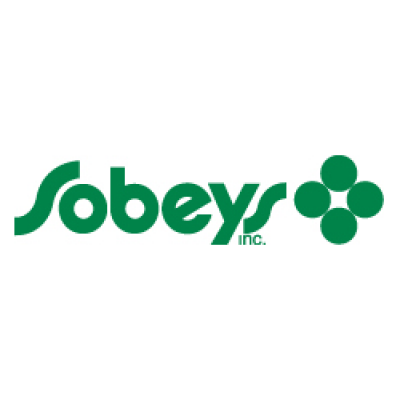 Senior Enterprise Security Architect #JoinOurFamily
Sobeys Inc.
in Dartmouth, NS
Requisition ID:
131261
Career Group:
Corporate Office Careers
Job Category:
Information Technology
Travel Requirements:
0 - 10%
Part Time or Full Time:
Full Time
Country:
Canada (CA)
Province:
Nova Scotia (CA-NS)
City:
Dartmouth
Location:
Dartmouth Office
Postal Code:
Our family of 127,000 employees and franchise affiliates share a collective passion for delivering exceptional shopping experiences and amazing food to all our customers. Our mission is to nurture the things that make life better - great experiences, families, communities, and our employees. We are a family nurturing families.
A proudly Canadian company, we started in a small town in Nova Scotia but we are now in communities of all sizes across this great country. With over 1500 stores in all 10 provinces, you may know us as Sobeys, Safeway, IGA, Foodland, FreshCo, Thrifty Foods, Lawton's Drug Stores or another of our great banners but we are all one extended family.
All career opportunities will be open a minimum of 5 business days from the date of posting.
Overview
We have an exciting opportunity for an experienced individual join us as a
Senior Enterprise Security Architect
. Working as part of the Cyber Security team of our Information Technology department, you will take a leadership role in the cyber security architecture at Sobeys.
Please note: This role can be based out of one of our main offices including: Mississauga, ON; Calgary, AB; Montreal, QC; Stellarton, NS; or Dartmouth, NS. Job Description
As a Senior Enterprise Security Architect with Sobeys you will:
Develop and maintain 3-5 year roadmaps covering all cyber security domains including defense-in-depth, network security, identity and access management, cloud security, data security, application security, cyber security analytics, and security orchestration and automated response (SOAR), and compliance.
Identify the gaps between the future-state and current-state cyber security architecture at Sobeys and develop plans for moving toward the future state.
Lead cyber security risk assessment and privacy impact assessment for new complex programs initiated at Sobeys. Develop repeatable standards and checklists for secure-by-design and privacy-by-design assessments.
Monitor & track regulatory and industry developments around cyber security and privacy.
Monitor & track cyber security vendor/partner/MSSP ecosystem and identify opportunities to PoC/trial innovative new solutions that can further Sobeys interests.
Define principles to guide solution decisions for the enterprise.
Define models, including solution patterns, to guide IT solution decisions for the enterprise.
Prepare position papers for business opportunities.
Collaborate on the implementation of EA through the organization; align on EA best practices, processes, and templates.
Work closely with business units (Marketing, Finance, Operations, etc.) to understand short- and long-term security and privacy requirements.
Work closely with legal/chief privacy officer, enterprise risk management, and internal audit to progress the roadmap on enterprise security controls.
Work close with Enterprise Architects and other IT leads to ensure security and privacy are built into the technology roadmap.
Job Requirements
Your experience and resume will demonstrate the following:
Undergraduate degree in computer science or engineering
Minimum 10 years progressive work experience in Information Technology
Minimum 5 years of technical experience in cyber security
2+ years as an Enterprise Architect or Solution Architect
Skilled at conducting in-depth security and privacy impact assessment for very large and complex architectures and programs
Expertise in threat risk modelling and attack surface assessments
Thorough understanding industry frameworks and standards including NIST, ISO, COBIT, PCI, etc.
Ability to understand business strategy and short-term perspectives of situations
Ability to effectively research emerging technologies and trends, standards and products
Sobeys is committed to accommodating applicants with disabilities throughout the hiring process and will work with applicants requesting accommodation at any stage of this process.
While all responses are appreciated only those being considered for interviews will be acknowledged.
We appreciate the interest from the Staffing industry however respectfully request no calls or unsolicited resumes from Agencies.