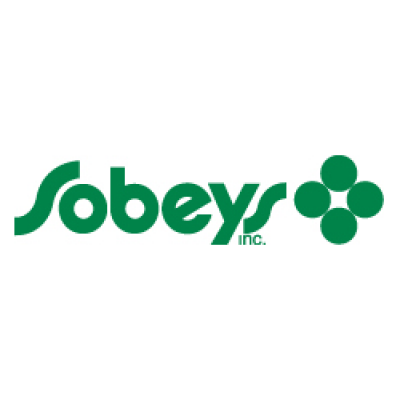 Administration Clerk in Springhill, NS #JoinOurFamily
Sobeys Inc.
in Springhill, NS
Requisition ID:
130724
Career Group:
Store Careers
Job Category:
Operations
Travel Requirements:Part Time or Full Time:
Full Time
Country:
Canada (CA)
Province:
Nova Scotia (CA-NS)
City:
Springhill
Location:
9196 Springhill Foodland
Postal Code:
Our family of 127,000 employees and franchise affiliates share a collective passion for delivering exceptional shopping experiences and amazing food to all our customers. Our mission is to nurture the things that make life better - great experiences, families, communities, and our employees. We are a family nurturing families.
A proudly Canadian company, we started in a small town in Nova Scotia but we are now in communities of all sizes across this great country. With over 1500 stores in all 10 provinces, you may know us as Sobeys, Safeway, IGA, Foodland, FreshCo, Thrifty Foods, Lawton's Drug Stores or another of our great banners but we are all one extended family.
All career opportunities will be open a minimum of 5 business days from the date of posting.
Overview
Provide customers with friendly and professional service. Execute the required duties for all areas of the Administration Department by cross-training in as many areas as possible to allow for flexibility within the department. Areas of cross-training may include; Human Resources, clerical, store expenses, receiving, file maintenance, fresh inventory, and store audit processes. Execute duties with care and accuracy at all times. Actively contribute to an environment of employee and customer engagement. Job Description
Human Resources- Clerical
Perform payroll and benefit functions
Maintain people planner information (Work Force Management)
Assist with new hire process
Assist with on-boarding of new employees
Conduct food safety audits
Conduct OH&S inspections
Perform administrative duties while overseeing occupational and non-occupational disability claims
File Maintenance
Provide customer service to meet customer needs
Prepare weekly/ monthly file maintenance updates
Perform head office maintenance requests
Maintain store signage, pricing, accuracy and product integrity
Adhere to and implement all applicable company standards
Provide store reports to departments as instructed by the Manager/ Administrator
Perform clerical/ administrative functions as required
Receiving
Maintain and control receiving area
Maintain safety and security policies
Process incoming and out-going inventory
Maintain external vendor relations
Manage reclamation process
Inventory
Complete and record inventory count process for Fresh Departments
Other inventory functions assigned by the Administration Manager
Administration
Maintain SMART standards
* All other administrative duties as required Job Requirements
Basic mathematical skills
Ability to work independently in a fast paced environment
Ability to operate office computer programs including Microsoft Word and Excel
Above average oral and written communication skills
Working knowledge of Kronos and SAP software
High School Diploma
Minimum of three months experience
Sobeys is committed to accommodating applicants with disabilities throughout the hiring process and will work with applicants requesting accommodation at any stage of this process.
While all responses are appreciated only those being considered for interviews will be acknowledged.
We appreciate the interest from the Staffing industry however respectfully request no calls or unsolicited resumes from Agencies.