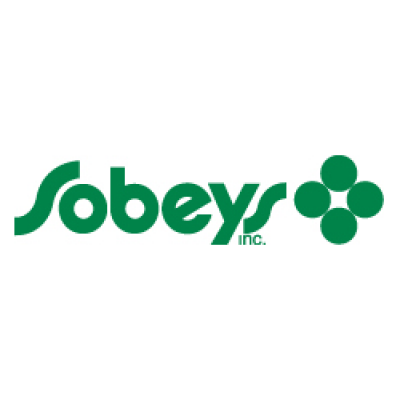 Sanitation Operators #JoinOurFamily
Sobeys Inc.
in Grand Falls, NL
Requisition ID:
122761
Career Group:
Distribution Centre Careers
Job Category:
Operations Distribution & Logistics
Travel Requirements:Part Time or Full Time:
Part Time
Country:
Canada (CA)
Province:
Newfoundland and Labrador (CA-NL)
City:
Grand Falls
Location:
0023 Grandfalls RSC
Postal Code:
A2A 2(8
Our family of 127,000 employees and franchise affiliates share a collective passion for delivering exceptional shopping experiences and amazing food to all our customers. Our mission is to nurture the things that make life better - great experiences, families, communities, and our employees. We are a family nurturing families.
A proudly Canadian company, we started in a small town in Nova Scotia but we are now in communities of all sizes across this great country. With over 1500 stores in all 10 provinces, you may know us as Sobeys, Safeway, IGA, Foodland, FreshCo, Thrifty Foods, Lawton's Drug Stores or another of our great banners but we are all one extended family.
All career opportunities will be open a minimum of 5 business days from the date of posting.
Overview
Job Description
As part of our sanitation team, you will be responsible for the sanitizing and cleaning ofall equipment and work areas within the Big 8 processing facility.
You take pride in your work and have a 'can-do' attitude. You are a team player but can work independently when needed. You enjoy being challenged and are conscious that our environments safety and cleanliness is priority always.
Job Requirements
ability to stand and walk throughout the day in a warehouse/production environment
ability to bend and move freely
you are dependable, and reliable
good communication skills
ability to make sound judgement decisons as needed
energectic with a positive attitude
LI-POST
Sobeys is committed to accommodating applicants with disabilities throughout the hiring process and will work with applicants requesting accommodation at any stage of this process.
While all responses are appreciated only those being considered for interviews will be acknowledged.
We appreciate the interest from the Staffing industry however respectfully request no calls or unsolicited resumes from Agencies.