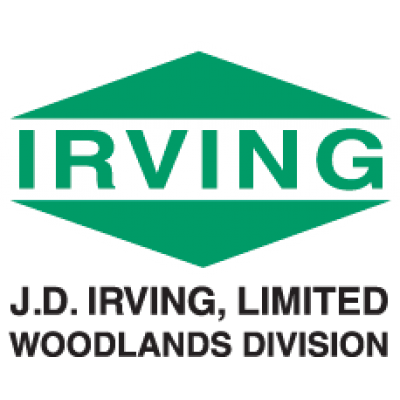 Ergonomics Assistant - Summer 2021 - Woodlands Division
Woodlands Head Office
in Fredericton, NB
ERGONOMIC / KINESIOLOGY STUDENT JOB - SUMMER 2021 - JDI and WOODLANDS DIVISIONS
We are looking for a motivated individual to join our J.D. Irving, Limited team as an
Ergonomic Assistant
for summer 2021. This will be an opportunity providing two different work experiences in one summer term from May until August 2021.
Who You Are:
Education Required: Pursuing or have completed post-secondary education in Kinesiology

Preference given to individuals specializing in Ergonomics

Desire to work in the field of Industrial Ergonomics
Strong organizational, problem solving, and time management skills
Physically able to walk across uneven terrain in the outdoor Woodlands environments
Valid Class 5 NB Driver's License (or equivalent)
Bilingualism is considered an asset
Interest or experience in Tree Planting is considered an asset
The Two Roles with Responsibilities: 1. Woodlands Division Tree Planting Ergonomics Role
(May-June):
Train Tree Planters and Crew Chiefs on safe lifting techniques and body mechanics
Conducting ergonomic assessments on Tree Planters
Identify opportunities for ergonomic improvements
Design stretching and exercise programs for Tree Planters who perform heavy, repetitive work
Create training tools to help disseminate information around ergonomics and MSI prevention
Travel throughout New Brunswick's rural forestry operations
2. JDI Corporate Safety Role
(July-August)
:
Completing and updating Functional Job Descriptions across the company
Writing Safety Talks with regards to ergonomics, body mechanics and other related safety issues
Completing industrial ergonomic assessments
Conducting office ergonomic assessments and making appropriate recommendations.
What We Offer :
Along with competitive wages, company uniforms are provided
We are committed to financially supporting your education with established incentive programs that increase with ongoing work terms.
A fun, outdoor working environment
Access to leading edge systems and tools
A team-based work effort that supports you to succeed
The Team:
At J.D. Irving, Limited, you are part of an energetic team of professionals who lead with integrity and are passionate about achieving results. With a culture that nurtures talent and creates an inclusive workplace, you can grow your career across our diverse operating divisions.
Founded in 1882, J.D. Irving, Limited (JDI) has operations in Eastern Canada (New Brunswick, Nova Scotia, Prince Edward Island, Quebec, Ontario, Newfoundland and Labrador), and the United States. We are a team of 16,000 dedicated employees.
To Apply for this Career Opportunity:
Recruitment has already started. Please apply online.
We appreciate your interest in our company! Only those candidates selected for an interview will be contacted.
To learn more about our products and services, click
here
.
J.D. Irving, Limited, Woodlands Division is committed to the principle of equal opportunity in its employment practices and to providing an environment free from discrimination and harassment for all employees.