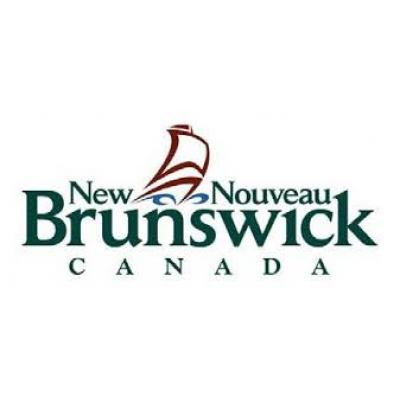 Customer Service Representative
Department of Finance and Treasury Board
in Fredericton, NB
DEPARTMENT OF FINANCE AND TREASURY BOARD
CUSTOMER SERVICE REPRESENTATIVE
ASL 2
Open Competition
1 year casual opportunity
FREDERICTON
The Department of Finance and Treasury Board have a temporary opening for a Customer Service Representative within the Revenue Administration Division.
Reporting to the Tax Accounting Manager, the Customer Service Representative will be responsible for:
Provide bilingual telephone services for the Revenue Administrative Division pertaining to the Department's consumption tax program and property tax programs, which consists of either answering calls directly or transferring them to other employees for more technical assistance.
Develop clear, concise and targeted communication strategies when providing information to clients.
Enter accurately all application information into our GIS system for the purpose of generating reports and identifying issues and concerns facing the Division.
Process and approve all application for single-trip fuel permits and return directly to the applicant.
ESSENTIAL QUALIFICATIONS: High school diploma OR GED plus a minimum of 2 years call centre related experience. 
An equivalent combination of education, training and experience may be considered.
Written and spoken competence in English and French is required.
Applicants must clearly demonstrate the essential qualifications to be given further consideration. Please ensure that preferred language for assessment is identified on your resume.
BEHAVIOURAL COMPETENCIES: The successful candidate will possess the following behavioural competencies: Client Service Orientation, Effective Interactive Communication, Flexibility, Results Orientation and Teamwork and Cooperation. 
TECHNICAL COMPETENCIES: The successful candidate will possess the following technical competencies: Ability to use office technology, software and application, knowledge of applicable legislation and the department's policies and procedures, knowledge of the department's administrative processes, practices and procedures and written communication.
Salary: $1,285 to $1,540 bi-weekly
Candidates on the eligibility list may be considered for future vacancies.
Applicants are to apply on-line at www.ere.gnb.ca no later than November 30th, 2020 indicating competition number: 20-FTB-33.
Human Resources Services
Phone: (506) 440-3544
We thank all those who apply however only those selected for further consideration will be contacted.
As per the Civil Service Act, candidates registered with the Equal Employment Opportunity Program and veterans, who demonstrate they are among the most qualified, shall be given preference at the time of appointment.
We promote a scent-reduced environment.
We are an Equal Opportunity Employer.
The New Brunswick Public Service: Improving the lives of New Brunswickers every day!