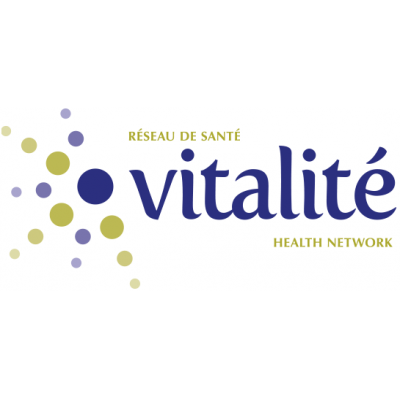 Risk Management Advisor
Vitalité - Zone 5 - Restigouche
in Campbellton, NB
Posted:
09 Jun 2021
Competition #:
5-11678 EXT
Salary:
$57,668 to $80,522
NOTE:
Applicants must attach a resume to their application.
BARGAINING UNIT: Management and Non Bargaining
ZONE: Zone 5 - Restigouche
FACILITY: Campbellton Regional Hospital
DEPARTMENT: Risk Management
CLASSIFICATION: Risk Management Advisor
STATUS: Temporary full-time (approximateley 9 months)
FTE: 1.0
ANTICIPATED START DATE: As soon as possible
HOURS OF WORK:
Monday to Friday
Work schedule may be changed to meet operational needs.
JOB SUMMARY:
As a member of the Risk Management Department of Vitalité Health Network, the advisor is responsible for coordinating and promoting risk management activities within the zone. The advisor works closely with all levels of the organization to promote a coordinated and continuous approach to risk management-related activities in order to reduce Vitalité Health Network's exposure to risks that could adversely affect the safety of patients, employees and the public. The advisor is responsible for coordinating the follow-up to incidents reported, for supporting managers in their follow-up, and for doing incident trend analyses and risk analyses. The advisor coordinates the follow-up to claims and serves as liaison between the organization and insurers for all incident-related files of a litigious nature. The advisor acts as a consultant for specific situations, to reduce the risks to the organization, in addition to performing all the other duties assigned to this position.
REQUIREMENTS:
Undergraduate degree in a health care discipline or any other equivalent combination of training and experience;
Specific training in risk management or willingness to take a risk management course in the two years following hire (optional for a temporary position).
Minimum of five years' experience working in a hospital setting;
Management experience would be an asset;
Knowledge of the legal field/legislation considered an asset;
Ability to work independently and as part of a team;
Good analytical/problem-solving skills;
Judgment, tact and discretion;
Good communication skills in all areas (reading, writing, speaking);
Ability to use computer tools (Outlook, Word, Excel, MedQM, etc.);
Ability to work independently and as part of a team;
Physical ability to perform the assigned work;
Good work history (performance and attendance);
Adherence to professional ethical principles, to the Network's management philosophy and to organizational values;
Compliance with the rules of confidentiality set by Vitalité Health Network.
Spoken and written competence in English and French is required.
The above requirements may be verified through oral, written or practical tests during the selection process.
Should there be no fully qualified applicants, this position will not necessarily be reposted. If you wish to be considered for this position and meet most of the requirements, you are encouraged to apply at this time.
The employer reserves the right to shorten or extend temporary assignments for operational reasons.
We thank all applicants. However, only those selected will be contacted.