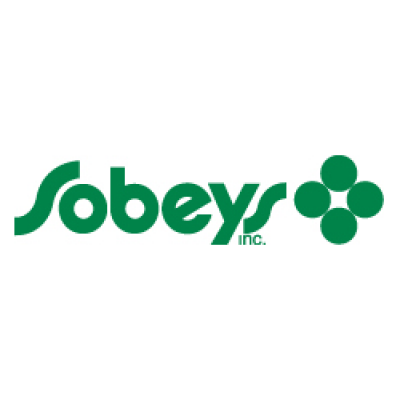 Analyst Planograms -8 month Contract #JoinOurFamily
Sobeys Inc.
in Stellarton, NS
Requisition ID:
116984
Career Group:
Corporate Office Careers
Job Category:
Merchandising Services
Travel Requirements:
0 - 10%
Country:
Canada (CA)
Province:
Nova Scotia (CA-NS)
City:
Stellarton
Location:
Foord 2
Postal Code:
A proudly Canadian company with more than 100 years in the food business, Sobeys Inc. is a wholly-owned subsidiary of Empire Company Limited, headquartered in Stellarton, Nova Scotia. The Sobeys name is synonymous with quality and passion. Now we've brought it to liquor stores across Alberta, British Columbia and Saskatchewan. Here's how: in 1993, the Alberta Provincial Government announced the privatization of the liquor retail industry. Capitalizing on this important change, we launched Western Cellars, which opened its first location in Spruce Grove in November 1995. In 2014 Sobeys Liquor acquired Safeway Wine & Spirits. Since then, we've grown steadily to over 100 locations across British Columbia, Alberta and Saskatchewan.™
All career opportunities will be open a minimum of 5 business days from the date of posting.
Overview
Job Description
Design, create and update plan-o-grams nationally for traditional Grocery banners (Sobeys, Foodland, Safeway, Thrifty Foods), Discount banner (Freshco), Convenience Banners (Needs, Fast Fuel, Safeway Gas Bars), Liquor banners (Sobeys Liquor, Safeway Liquor, Thrifty Liquor) using Apollo or Spaceman space planning software
Maximize sales $ and profit $ opportunities at all noted banners by creating and implementing planograms and processes to: Reduce shrink, increase product turns, reduce markdowns, grow Private Label penetration, increase basket size, improve supply chain efficiencies, generate incremental sales, improve customer experience and engage employees
Analyze sales data and make assortment recommendations to Category Merchants using internal and external data systems including BW, SAP, SAS, Nielsen and IRI
Participate and provide input in category reviews
Facilitate plan-o-gram execution with external partners such as Blaze Marketing and M30, and internal store partners
Maintain knowledge of current industry trends
Manage inquiries related to plan-o-grams from banner network, operations, category management and supplier partners
Make recommendations to in-store macro layouts and category adjacencies for existing, renovated and new stores across banners and channels
Responsible for maintaining plan-o-gram execution schedule
Maintain an up-to-date and accurate macro store layouts and plan-o-gram library
Focus on continuous improvement for processes, relationship building, task completion and efficiency
Job Requirements
An Undergraduate Degree and a minimum of 2 years of relevant experience or a DEC and a minimum of 4 years relevant experience
Experience in the retail grocery, liquor, drug or convenience business
Proficiency in multiple software applications such as SAP and IRI
Bilingual (French/English) preferred
Sobeys is committed to accommodating applicants with disabilities throughout the hiring process and will work with applicants requesting accommodation at any stage of this process.
While all responses are appreciated only those being considered for interviews will be acknowledged.
We appreciate the interest from the Staffing industry however respectfully request no calls or unsolicited resumes from Agencies.