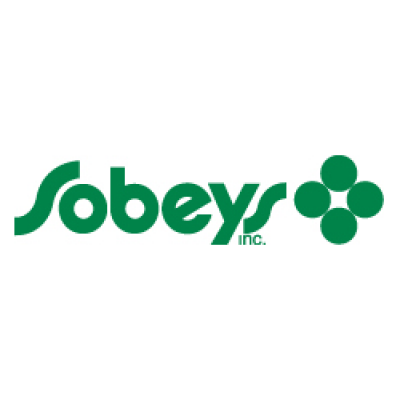 Scrum Master #JoinOurFamily
Sobeys Inc.
in Dartmouth, NS
Requisition ID:
115302
Career Group:
Corporate Office Careers
Job Category:
Information Technology
Travel Requirements:
0 - 10%
Part Time or Full Time:
Full Time
Country:
Canada (CA)
Province:
Nova Scotia (CA-NS)
City:
Dartmouth
Location:
Dartmouth Office
Postal Code:
Our family of 127,000 employees and franchise affiliates share a collective passion for delivering exceptional shopping experiences and amazing food to all our customers. Our mission is to nurture the things that make life better - great experiences, families, communities, and our employees. We are a family nurturing families.
A proudly Canadian company, we started in a small town in Nova Scotia but we are now in communities of all sizes across this great country. With over 1500 stores in all 10 provinces, you may know us as Sobeys, Safeway, IGA, Foodland, FreshCo, Thrifty Foods, Lawton's Drug Stores or another of our great banners but we are all one extended family.
All career opportunities will be open a minimum of 5 business days from the date of posting.
Scrum Master
Are you a creative problem solver with an agile mindset who enjoys leading teams to the finish line? We have an exciting opportunity as a
Scrum Lead
in our Information Technology team in Dartmouth, Nova Scotia to help manage our upcoming IT projects.
Job Requirements
Your experience and resume will show us:
Computer Science background, or equivalent preferred
Professional certification preferred (CSM, PMP, etc.)
Experience in application development and support and delivery
Experience in working with outsourced service providers and vendor management
Retail industry experience preferred
ITIL Certifications (if applicable)
Bilingualism is considered an asset (English and French)
If you feel that this describes the kind of work you want to do, and you are excited about what Sobeys has to offer, then we look forward to reviewing your application. Please ensure that you take the time to ensure your profile shows us why you're the most qualified applicant for the role.
This is an outstanding opportunity to join a leading Canadian company with a clear vision and focus. We are only accepting online applications and welcome applications from all qualified people interested in this challenge.
Sobeys offers our employees many valuable benefits such as:
Growing organization
Competitive salary
Ongoing Training & Development
Opportunity for internal mobility to other departments and/or promotions (for employees who are strong performers)
LI-POST
Job Description
As a Scrum Master with Sobeys, you will:
Facilitate communication across the cross functional IT teams to ensure projects don't stall (in many cases this can involve daily scrum calls).
Facilitate issue resolution and necessary escalation across internal and external groups including System Integrators and software vendors and all internal IT groups.
Coordinate integration, security, infrastructure, testing requests and timelines across product deliverables.
Support and align product workstreams with IT QA testing system refresh requirements and timelines.
Support Product Mgr. and Tech lead on required system lifecycle upgrade and decommission planning and coordination.
Effectively manage backlog items into work packages/sprints and manage Jira item maintenance.
Manage sprint deployment timelines and status for the backlog. Be the go-to person to help remove project or backlog blockers
Support continuous improvement initiatives through advisory and consultative support and proactively share new leading practices.
Keep appropriate team members and other teams updated on product backlog status, incidents, and projects, as appropriate.
Observe and communicate potential project or application risks and improvements in support of effective issue prevention and risk mitigation.
Sobeys is committed to accommodating applicants with disabilities throughout the hiring process and will work with applicants requesting accommodation at any stage of this process.
While all responses are appreciated only those being considered for interviews will be acknowledged.
We appreciate the interest from the Staffing industry however respectfully request no calls or unsolicited resumes from Agencies.