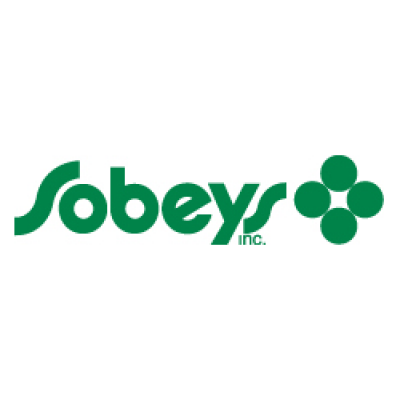 Financial Analyst, Pharmacy
Sobeys Inc.
in Dartmouth, NS
Requisition ID:
111292
Career Group:
Corporate Office Careers
Job Category:
Finance Reporting & Treasury
Travel Requirements:
0 - 10%
Part Time or Full Time:
Full Time
Country:
Canada (CA)
Province:
Nova Scotia (CA-NS)
City:
Dartmouth / Stellarton
Location:
Dartmouth Office
Postal Code:
Our family of 127,000 employees and franchise affiliates share a collective passion for delivering exceptional shopping experiences and amazing food to all our customers. Our mission is to nurture the things that make life better - great experiences, families, communities, and our employees. We are a family nurturing families.
A proudly Canadian company, we started in a small town in Nova Scotia but we are now in communities of all sizes across this great country. With over 1500 stores in all 10 provinces, you may know us as Sobeys, Safeway, IGA, Foodland, FreshCo, Thrifty Foods, Lawton's Drug Stores or another of our great banners but we are all one extended family.
All career opportunities will be open a minimum of 5 business days from the date of posting.
Overview
Sobeys is full of exciting opportunities and we are always looking for bright new talent to join our team! We currently have an opportunity for a Financial Analyst, Pharmacy to join our Finance department based out of our office in Dartmouth or Stellarton, NS.
Job Description
Perform moderately complex analysis in a specific area such as capital spending/ budget
Responsible for completing financial reporting requirements related to analysis of results actual vs. budget and prior year for review of results
Provide financial analysis and business decision support to the Finance Manager and Business/Operations Manager
Provide recommendations to improve functional areas processes
Assist in the forecasting, targeting, and budgeting process
Assist in the development of proforma analysis
Prepare various analytical and ad-hoc reports
Communicate effectively with functional area managers and employees
Analyze capital investment opportunities as required
Create and maintain budget and forecast templates
Perform required administrative tasks which may include running SAP reports, participating in meetings, and responding to phone and e-mail messages
Maintain various reporting requirements
Perform account reconciliations and account analysis
Work with the BPO and CIP teams to identify opportunities to reduce costs
Adhere to GAAP and CEO/CFO Certification
Develop and manage various reports in various systems including SAP, Khalix, BMR, and BW
Ensure constant communication with Operations Lead
Responsible for producing weekly and monthly financial reports and analysis for actual results, forecasts and budgets related to monthly reporting (COPA, SAP, Khalix, etc.)
Prepare various reporting for distribution to finance and other operational departments as required
Complete analysis of exception reports to resolve discrepancies
Coordinate and communicate results to management
Produce weekly and monthly financial reports to assist review of actual results, forecasts and budgets
Ensure the completion and accuracy of working papers and investigations into any issues
Conduct ad hoc queries and analysis to support other financial analytic and category management teams as needed
Support financial planning and analysis for compliment of assigned sites/functions
Provide analysis and support to Shared Services
Ensure quick response to queries and follow up on issues for business and stakeholders
Job Requirements
An Undergraduate Degree and a minimum of 2 years of relevant experience or a DEC and a minimum of 4 years relevant experience
Working towards accounting designation (Eg.. CA, CMA, CGA) preferred
Proficient in GAAP
Proficient in Microsoft Office; intermediate Excel skills
Proficient in SAP, Khalix, and other ad-hoc systems
Experience within the line of business represented by the analytics team preferred
Ability to analyze data and problem solve
Ability to communicate effectively, both orally and written
Ability to work successfully to meet defined deadlines
Ability to manage and prioritize multiple tasks
Ability to pay close attention to detail and meet customer service expectations
Sobeys is committed to accommodating applicants with disabilities throughout the hiring process and will work with applicants requesting accommodation at any stage of this process.
While all responses are appreciated only those being considered for interviews will be acknowledged.
We appreciate the interest from the Staffing industry however respectfully request no calls or unsolicited resumes from Agencies.