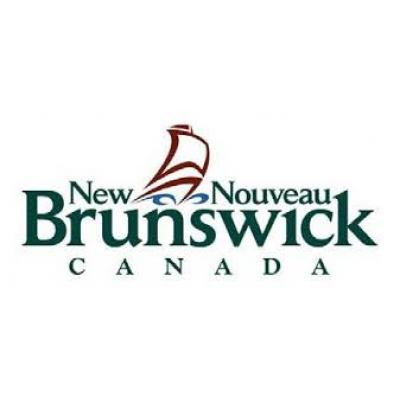 Research Analyst
Department of Finance and Treasury Board
in Fredericton, NB
DEPARTMENT OF FINANCE AND TREASURY BOARD
RESEARCH ANALYST
PB02
Open competition
FREDERICTON
The Department of Finance and Treasury Board has an opening for a Research Analyst within the Revenue Administration Division.
Reporting to the Director of Research and Tax Administration Policy, the Research Analyst will be responsible for:
providing sound interpretation and advice to clients, via phone or email, pertaining to tax related inquiries of administered acts and regulations;
preparing and managing the Tangible Personal Property Tax data and providing responses to Tangible Personal Property Tax inquiries in accordance with the policies and legislation. This may include providing support to other Revenue Administration staff where required;
review and verification of daily Provincial Vehicle Tax transactions, including documents received from service partners, to ensure compliance with the legislation, policies, procedures and existing quality service agreements as it pertains to the processing of transactions involving vehicles;
using the established research methods, gathering information to ensure that the data is available for the preparation of audit referrals;
maintaining the Branch's files, folders and other documents in an organized manner;
participating in the development of clear program related information such as applications, instructional guides or pamphlets, procedures and manuals and editing final copy for accuracy;
other related duties as assigned.
ESSENTIAL QUALIFICATIONS: Bachelor degree in Arts, Business Administration or a related degree with a minimum of 2 years related work experience or a 2 year post-secondary diploma in a related field with a minimum of 4 years related experience. Experience with Microsoft Office Suite is essential.
Subject to the response to this competition, an equivalent combination of training and experience may be considered.
Spoken competence at the Intermediate plus proficiency level in English and French is required. Please state your language capability.
Applicants must clearly demonstrate the essential qualifications to be given further consideration. Please ensure that preferred language for assessment is identified on your resume.
ASSET QUALIFICATIONS: Preference may be given to candidates that possess one or more of the following asset qualifications:
experience with interpretation of legislation;
strong teamwork, collaboration skills, and desire to actively contribute to team capabilities and culture.
Subject to the response to this competition, candidates may be required to demonstrate on their application one or more of the asset qualifications in addition to the essential qualifications in order to be given further consideration.
BEHAVIOURAL COMPETENCIES: The successful candidate will possess the following behavioural competencies: Client Service Orientation, Effective Interactive Communication, Information Seeking, Results Orientation and Teamwork and Cooperation.
TECHNICAL COMPETENCIES: The successful candidate will possess the following technical competencies: Knowledge of Applicable Legislation and the Department's Policies and Procedures, Written Communication, Consulting Skill and Planning and Organizing Skills.
Résumés should be in chronological order specifying education and employment in months and years including part-time and full-time employment.
Salary: $1,584 to $2,211 bi-weekly
Applicants are to apply on-line no later than October 27th, 2020 indicating competition number: 20-FTB-28. This competition may be used to fill future vacancies at the same level.
Human Resources Services
Phone: (506) 440-3544
We thank all those who apply however only those selected for further consideration will be contacted.
As per the Civil Service Act, candidates registered with the Equal Employment Opportunity Program and veterans, who demonstrate they are among the most qualified, shall be given preference at the time of appointment.
We promote a scent-reduced environment.
We are an Equal Opportunity Employer.
The New Brunswick Public Service: Improving the lives of New Brunswickers every day!