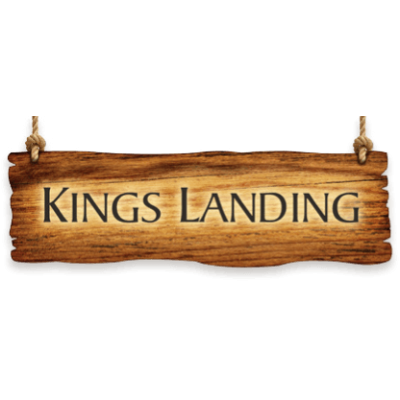 Marketing Assistant
Kings Landing Corporation / Société de Kings Landing
in Prince William, NB
KINGS LANDING CORPORATION
MARKETING ASSISTANT
(PERSONAL SERVICE CONTRACT)
Kings Landing
(Pay Band 3)
OPEN COMPETITION
Prince William, NB
Kings Landing, a world-class living history museum located on the Saint John River and one of the top visitor attractions in New Brunswick is seeking an individual to join the Visitor Experience team as a Marketing Assistant.
Operated by Kings Landing Corporation, Kings Landing was created over a period from 1967 to 1974. The Historical Settlement depicts and interprets life in rural New Brunswick in the 19th century. For 45 years, over 3.5 million guests have come to experience history brought to life within a 300-acre site with 75 historic buildings and outbuildings and through a priceless collection of over 90,000 artifacts.
Reporting to the Communications & Marketing Specialist of Kings Landing Corporation, the successful candidate will be responsible for the administration of Kings Landing's social media scheduling and monitoring, voice messaging system, group bookings, special event bookings, GIS data management, and other tasks as assigned.
The duties and responsibilities include:
Responding to inquires submitted to Kings Landing by social media, email, and phone; 
Assisting in the development, implementations and evaluating various marketing initiatives for Kings Landing marketing strategy in coordination with the Communications & Marketing Specialist 
Creating a content schedule in both official languages for Instagram and Facebook;
Creating public service announcements, media releases, newsletters, and social media advertising content for other social channels, blogs, and marketing materials as needed; 
Ensuring information related to bookings and ticket sales is communicated effectively both within the Corporation and to the public; 
Coordinating all bookings and ticket sales, including special events, groups, tours, 
Provide information to the general public by promoting the activities, events organized by Kings Landing in online community calendars, social media channels.
Responding to emails, phone calls from the public and special interest groups
Creating sales funnel reports on content performance, bookings, and ticket sales; 
Ensuring Kings Landing voice messaging service remains up-to-date with current event information in both official languages;
Ensuring GIS data is maintained in order to generate interactive marketing content and for use within the Corporation.
The role requires a creative individual that is has demonstrated strong customer service skills, is an excellent storyteller, can adapt to new and changing technology, possesses great time management skills and is efficient at working in a team.
ESSENTIAL QUALIFICATIONS:
A University Degree in Arts, Business Marketing or Communicates or a related discipline
or experience in Marketing, Communications, or equivalent program; 
Experience working with Microsoft Office Suites is required; 
Customer service experience; 
Possess in-depth knowledge and understanding of social media platforms for business use;
Strong organizational skills and ability to use a variety of software such as WordPress, CRM software, GIS software.
Advanced written and spoken competence in English and basic writing competence in French is required. Please state your language capability.
Applicants must clearly demonstrate the essential qualifications to be given further consideration. Please ensure that preferred language for assessment is identified on your resume.
WORKING CONDITIONS: 
Full time position centered at the Kings Landing Administration office, Kings Landing site and exhibition areas. Kings Landing is located 37 km west of Fredericton in Prince William, NB.
ASSET QUALIFICATIONS: Preference may be given to candidates that possess:
Project management tools and/or booking platforms;
Photography or videography talent; 
Subject to the response to this competition, candidates may be required to demonstrate on their application the asset qualification in addition to the essential qualifications in order to be given further consideration.
The following operational requirements are also required:
Working on holidays, weekends, and evenings during events;
Wearing a 19th Century costume at times.
BEHAVIOURAL COMPETENCIES: The successful candidate will possess the following behavioral competencies: 
Analytical Thinking/Judgment
Client Service Orientation
Commitment to Learning
Creative Thinking / Innovation
Effective Interactive Communication
Initiative
Relationship / Network Building
Results Orientation
Self-Control / Stamina
Teamwork and Cooperation
TECHNICAL COMPETENCIES: The successful candidates will possess the following technical competencies: 
Specialized Subject Matter Expertise and Knowledge, 
Planning and Ability to Use Office Technology, 
Software and Applications.
Resumes should be in chronological order specifying education and employment in months and years including part-time and full-time employment. This competition may be used to fill future vacancies at the same level.
Salary: $39,312 - $62, 842 Pay Band 3 
We encourage applicants to apply on-line, by email to thchumres@gnb.ca or by mail at the following address on or before October 16, 2020 indicating competition number R18-2020/21-636:
Department of Tourism, Heritage and Culture
Human Resource Services
Marysville Place, 4th floor
P.O. Box 6000, Fredericton, NB E3B 5H1
(506) 453-3115
Candidates registered with the Equal Employment Opportunity Program and veterans, who demonstrate they are among the most qualified, shall be given preference at the time of appointment. We promote a scent-reduced environment. We are an Equal Opportunity Employer.
We thank all those who apply however only those selected for further consideration will be contacted.