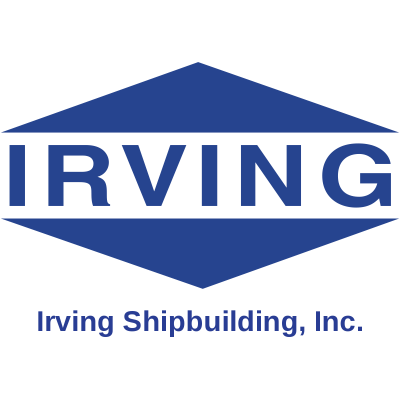 Senior System Safety Engineer
Irving Shipbuilding
in Dartmouth, NS
SENIOR SYSTEM SAFETY ENGINEER
Irving Shipbuilding Inc., located at 3099 Barrington Street Halifax NS B3K 5M7, is part of the J.D. Irving Group of companies and is in the business of building quality ships and repairing vessels. The company's primary site is Halifax Shipyard, with three other locations in the Maritime Provinces. Irving Shipbuilding is currently working on a number of significant projects for the Department of National Defence.

The Senior System Safety Engineers will fulfill key roles in the Canadian Surface Combatant (CSC) Technical Cross Product Team. These positions will report to the Engineering Manager - Safety and Certification, and will work collaboratively with internal and external stakeholders to execute the CSC Safety and Environmental Program, develop the CSC Safety Case, and coordinate Certification. Areas of knowledge and experience are required in, but not limited to:
System Safety Engineering, including software
Naval Systems (Combat or Platform-oriented)
Naval Ship Code Certification
System Hazard Identification, System Risk Assessments, and Safety Control Development
Safety Case development
Human Factors
Safety Verification & Validation techniques
Safety at sea (Preparation for Sea Trials)
Responsibilities:
Conduct all work in accordance with the Safety and Environmental Management System
Execute and coordinate the Safety and Environmental Program in accordance with the Safety and Environmental Management Plan, Regulatory and Statutory requirements, and DND Policy.
Execute and coordinate Certification in accordance with the Certification Plan.
Ensure that physical and functional interfaces of all systems are identified, defined and approved.
Provide technical expertise in support of the development, documentation, and evaluation of deliverables related to Safety and Certification.
Provide support in evaluating Engineering Change to ensure that impacts, risks, and issues related to design, integration, test, and acceptance activities are identified, communicated and recorded.
Develop the Safety Case for their technical area, in accordance with the Safety and Environmental Management Plan.
Develop subcontractor safety and environmental requirements.
Provide Safety Engineering input to applicable Working Groups, including the Safety and Environmental, and Certification Working Groups.
Plan and conduct Hazard Identification, Hazard Analysis and Risk Assessment.
Deputise for the Engineering Manager when requested.
Provide guidance to and oversight of junior team members.
Promote a positive Product Safety and Environmental Culture within the Project.
Support a culture of collaboration, enthusiasm and a proactive nature within the Project.
Excellent written and oral communication skills.
Be a role model for professional behavior.
Qualifications & Experience:
Post-Secondary education in an Engineering discipline.
A minimum of four years' experience in the following fields:

Product/System Safety Engineering in large and complex Defence acquisition projects involving coordination between multiple organizations
Development of Safety Cases and Safety Case Reports

Establishing and maintaining positive relationships with internal and external stakeholders, including customers
Excellent time management, and written and oral communication skills
All successful applicants must meet requirements for Canadian Controlled Goods Program (CGP), Canadian Government Security clearance, and U.S. International Traffic in Arms Regulations (ITAR).
What We Offer:
Irving Shipbuilding is proud to offer a competitive salary commensurate with the experience of the Candidate and benefits package including but not limited to medical, dental and vision.

We thank all applicants for their interest, but only those selected for an interview will be contacted.
To Apply for this Career Opportunity:
Please complete the online application form. An up-to-date resume of past experience and education is required.
All applications will be reviewed by one of our recruiters. If the recruiter sees a potential opportunity (current or future) that matches your skills and experience, you will be contacted to discuss your qualifications for a position with Irving Shipbuilding
We thank all candidates for their interest, however, only those selected for interviews will be contacted.
To learn more about our products and services, click
here
.
Irving Shipbuilding Inc. is committed to the principle of equal opportunity in its employment practices and to providing an environment free from discrimination and harassment for all employees.
We do not accept unsolicited resumes from search firms or employment agencies, and we are not responsible for any fees related to unsolicited resumes.