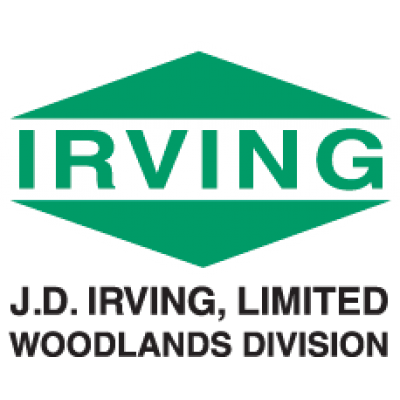 Leader, Applied Forest Ecology
Woodlands Head Office
in Saint John, NB
Leader, Applied Forest Ecology
J.D. Irving Woodlands Division is currently seeking a forest science professional to fill the role of
Leader, Applied Forest Ecology.
For almost 30 years, we have invested in research related to fish, wildlife and forest ecology in our Woodlands. Recent investments in our Forest Research Advisory Committee include projects to understand deer. song birds, beetles, bryophytes, water, moose, trout, and Atlantic salmon.
Key Responsibilities:
Develop and maintain excellent networks of biodiversity, forest ecology and fish & wildlife experts in government, academia and industry.
Manage, coordinate and participate in a broad range of ecological research including terrestrial and aquatic subject areas at multiple scales.
Collaborate with recognized external research partners across disciplines within the forest ecology community.
Communicate important ecological issues and forest management approaches to a broad range of internal and external stakeholders.
Lead collaborative research projects to completion and ensure that results can be incorporated into forest management planning using an adaptive management approach.
Qualifications:
Graduate or post-graduate education in forestry, forest ecology, fish and wildlife or biology
10 or more years professional experience in a relevant field including cross-disciplinary research. Experience working with forest industry would be considered an asset.
An understanding of forest management practices in north-eastern North America and experience in dealing with the complexity of multiple values would be considered an asset.
A passion for the outdoors and for science-based management approach.
Demonstrated ability to collaborate and work in cross-functional teams as well as various levels of management.
Excellent spoken and written communication skills.
Bilingualism is considered an asset.
Why Join Our Team:
Competitive pay, comprehensive benefits plan, RRSP contributions.
The opportunity to work with the best equipment and technology in the industry.
Multiple career development opportunities.
Various technical and Leadership training courses to ensure your success and continued development.
The Company:
At J.D. Irving, Limited, you are part of an energetic team of professionals who lead with integrity and are passionate about achieving results. With a culture that nurtures talent and creates an inclusive workplace, you can grow your career across our diverse operating divisions.
Founded in 1882, J.D. Irving, Limited (JDI) has operations in Eastern Canada (New Brunswick, Nova Scotia, Prince Edward Island, Quebec, Ontario, Newfoundland and Labrador), and the United States. We are a team of 16,000 dedicated employees.
To apply for this career opportunity
:
Apply online.
We appreciate your interest in our company! The initial review of applications will begin on the deadline date for applying. Applications received after the deadline may not be considered. Only those candidates selected for an interview will be contacted.
To learn more about our products and services, click
here
.
J.D. Irving, Limited, Woodlands Division is committed to the principle of equal opportunity in its employment practices and to providing an environment free from discrimination and harassment for all employees.