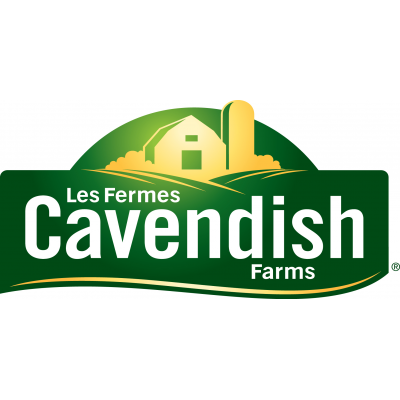 Manager, Demand Planning
Cavendish Farms
in Dieppe, NB
MANAGER, DEMAND PLANNING
Cavendish Farms is a leading producer of frozen food products in markets throughout Canada, the United States, around the world... and we're still growing. We've got a Head Office in Dieppe, NB with Sales Offices located in Toronto, Montreal and Boston. We're a company that rewards performance and initiative, looking for people who deserve to be recognized for rolling up their sleeves and getting the job done.
Reporting to the Director of Supply Chain Planning, the successful candidate must be customer focused, thrive in a fast paced environment, while maintaining a high level of professionalism, communication as well as be a great team player. The Demand Planning Manager will be responsible for delivering a Demand Plan, in collaboration with Sales and Marketing through the monthly Sales and Operations Planning Process while provide leadership, support and development, to a team of Demand Planners. Duties also include enforcement of process adherence, identification and implementation of process improvements, and building strong relationships.
Successful Candidate will possess the following qualifications:
Post-secondary education;
APICS CPIM designation consider an asset;
Minimum 5 years of relevant work experience;
Demonstrated organizational and time management skills;
Strong sense of urgency to complete tasks;
Strong analytical skills;
Excellent interpersonal and communication skills;
High attention to detail;
Exposure to market analytics and insights;
Process improvement and project management experience an asset;
Knowledge of Demantra considered an asset;
Must be fluent Microsoft Excel.
Key Responsibilities:
Oversee Demand Planning Team activities and duties
Lead and support Demand Planning Team, providing feedback and coaching
Ensuring consistency and consensus within the demand plan
Support and continuously improve Demand Planning process
Focus on improvement in Demand Plan Accuracy and remove Bias from forecast
Test different methods of forecast and validate against current methods
Research industry trends and seek benchmark opportunities to understand market conditions
Provide support to Senior management in terms of reports, analysis or feedback as needed
Building a collaborative team and using this collaboration approach with our customers
To Apply for this Career Opportunity:
Please apply online by December 4, 2020
We appreciate your interest in our company! The initial review of applications will begin on the deadline date for applying. Applications received after the deadline may not be considered. Only those candidates selected for an interview will be contacted.
To learn more about our products and services, click
here
.
Cavendish Farms Corporation is committed to the principle of equal opportunity in its employment practices and to providing an environment free from discrimination and harassment for all employees.