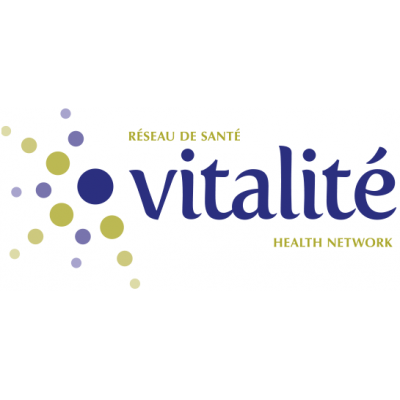 Clinical Specialist 2 (SP02)
Vitalité - Zone 1 - Beauséjour
in Moncton, NB
NOTE: Applicants must attach a resume to their application.
BARGAINING UNIT: MSP
ZONE: Zone 1 - Beauséjour
FACILITY: Dr-Georges-L.-Dumont University Hospital Centre
DEPARTMENT: Genetics Clinic
CLASSIFICATION: Clinical Specialist 2 (SP02) (Molecular Genetics)
STATUS: Permanent full-time
FTE: 1.0
ANTICIPATED START DATE: September 2020
HOURS OF WORK:
8 and 12-hour shifts - Monday to Friday
Possibility of standby and call back
Work schedule may be changed to meet operational needs.
JOB SUMMARY:
Under the authority of the Regional Director Research, Scientific development, and Training, and the supervision of the Geneticist as well as the Clinic Specialist in Molecular Genetics, the Research Agent will use the latest technologies to rapidly identify and target genes that are involved in the development of various diseases. The Research Agent will play a central role in conducting research by designing and executing genetic perturbation or genome editing studies to validate the function of target genes or gene control elements in relevant experimental systems.The Research Agent will supervise, mentor, and counsel trainees and other laboratory personnel with respect to proper laboratory techniques, the use of laboratory equipment and safety procedures. The Research Agent will contribute to manuscripts and prepare documents for publication and grant applications. The Research Agent will compile, write and submit reports his superiors and might be called to present results at national or international meetings.
REQUIREMENTS:
Ph.D. in biochemistry, molecular biology or related field;
Direct experience with genetic perturbation techniques, including CRISPR/Cas9, RNAi and overexpression;
Knowledge in the development of animal models for screening of targeted cells and morphological techniques for phenotypic characterization;
Knowledge in cell culture and in primary cell immortalization;
Extensive knowledge in cell signaling, transcriptional networks as well as laboratory research in this field;
Working knowledge in genomic technologies (e.g., NGS, RNA-Seq, single cell analysis) and human genetics (e.g., GWAS);
Flexibility to work in a multidisciplinary team environment and to interact across functional groups;
Demonstrated ability to perform as a team player and possess excellent cooperation, collaboration as well as oral and written communication skills;
Good understanding of current scientific literature and willingness to explore new areas;
Strong desire to achieve scientific excellence, innovative discovery and committed to achieving results;
Flexible mind with the ability to think outside the box and be comfortable working with ambiguous data in an open-ended, exploratory process;
Positive attitude and high discretion;
Ability to work in a team and independently;
Physical ability to do assigned work;
Adherence to professional ethics principles, to Vitalité Health Network`s management philosophy and organizational values;
Adherence to the rules of confidentiality set forth by Vitalité Health Network.
Written and spoken competence in English and spoken competence in French is required.
NOTE:
The classification of this position will be studied by the Position Description Questionnaire (PDQ).
The above requirements may be verified through oral, written or practical tests during the selection process.
Should there be no fully qualified applicants, this position will not necessarily be reposted. If you wish to be considered for this position and meet most of the requirements, you are encouraged to apply at this time.
The employer reserves the right to shorten or extend temporary assignments for operational reasons.
We thank all applicants. However, only those selected will be contacted.
" Vitalité Health Network is a smoke-free environment "