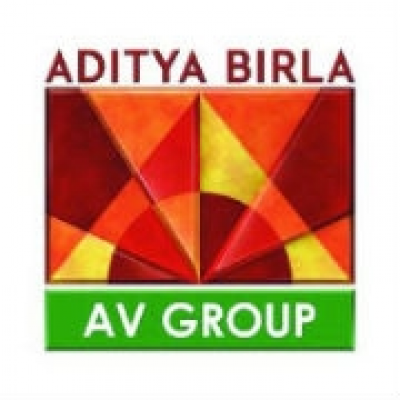 Head of Treasury, Taxation and MIS
AV Group NB Inc
in Nackawic, NB
Head of Treasury, Taxation and MIS
Nackawic, NB, Canada Req #156
Wednesday, July 29, 2020
AV Group NB Inc. is an exciting and innovative company operating in the unique global market of viscose fibre. Located in Nackawic, New Brunswick, our pulp mill finds itself in a picturesque area of the Saint John River, a short drive between Fredericton and Woodstock. As part of the Aditya Birla Group, our role is to produce specialty pulp products (dissolving grade pulp) for the group's textile industry. The Nackawic Mill has an annual production of 175,000 tons; an onsite integrated Chemical Plant and Chip Plant.
Aditya Birla Group is a US $44.3 billion corporation; anchored by an extraordinary force of over 120,000 employees belonging to 42 nationalities, operating in 34 countries. Aditya Birla was ranked fourth globally and first in the Asia-Pacific region, in the "top companies for leaders" study. It is also ranked first in the production of viscose staple fibre textiles worldwide.
AV Group NB Inc. is currently recruiting for the following position: Head of Treasury, Taxation & MIS

Role Overview
Reporting to the CFO of AV Group NB Inc., the successful candidate will be responsible for treasury, tax and corporate reporting function of two mills. Key role is to manage risks, optimize finance cost, meet company's investment objective and ensure compliance with tax, statutory regulations and company policies. Collaborating with Controllers of two mills, you will measure, monitor report and control financial performance and investment activities of the corporation. You will support management in business planning & decision making with specific focus on consolidated financial statement, tax compliance and risk management.
Responsibilities

Compile periodical and annual financial r eports in co-ordination with Controllers of two mills ensuring that they are prepared and provided on uniform assumption and identical template.

Consolidation of financial statement for the corporation using Hyperion
Completing annual audit by coordinating with auditors to finalize audited financial statement including notes to accounts including future income tax calculation and various accounting matters in accordance with IFRS.
Filing Income tax return, tax planning, CRA audit, handling all tax matters including transfer pricing and SRED claims, and keeping update on new tax regulation and compliance,
Risk and insurance management, renewal of insurance policies, claim settlement.
Daily Cash management and compliance with loan covenants.
Foreign exchange dealing, foreign exchange hedging and hedge accounting as per policy.
Monitor and report capital expenditure against budget and track project performance.
Keep track of ever changing Tax, Fiscal Law, IFRS and other accounting rules and revise company policies and practices as required.
A ssist CFO/COO in preparation of documents for Operation review, board meeting and other matters.
A ssist in coordinate and manage internal audit.
Communication with lenders, bankers, auditors, tax authorities and other agencies.
Qualifications
Professional Qualification of CA, CMA, CGA & related experience 5 to 10 years.

Experience working with SAP and Hyperion

Advanced knowledge of Excel and Power Point.

Strong management and organization skills.

Strong analytical skills and attention to details

Why AV Group NB Inc.?
With AV Group NB Inc. you will become a part of a worldwide global company that understands the value of their employees. You will be part of a team that is built on strong values and work ethics. AV Group NB Inc. offers challenges in a wide range of disciplines and opportunities for professional growth, a competitive salary, competitive benefits package and a variety of training & development programs to help you develop the skills you need to build a successful career.
If you believe you are a good fit for a fast-paced, challenging work environment, please submit your application before August 14, 2020.
We thank all applicants for their interest, however, only those selected for an interview will be contacted.
Other details