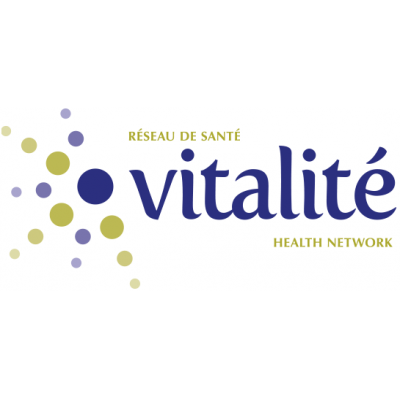 Manager, Occupational Therapy, Social Work, Psychology and Clinical Nutrition
Vitalité - Zone 5 - Restigouche
in Campbellton, NB
NOTE:
Applicants must attach a resume to their application.
BARGAINING UNIT: Management and Non Bargaining
ZONE: Zone 5 - Restigouche
FACILITY: Campbellton Regional Hospital
DEPARTMENT: Occupational Therapy, Social Work, Psychology and Clinical Nutrition
CLASSIFICATION: Manager, Occupational Therapy, Social Work, Psychology and Clinical Nutrition
STATUS: Permanent full-time
FTE: 1.0
ANTICIPATED START DATE: August 2020
HOURS OF WORK:
8-hour shifts - Day
Work schedule may be changed to meet operational needs.
JOB SUMMARY:
Reporting to the Director of Professional Services, the Manager plans, organizes, directs, coordinates and oversees the activities of the Occupational Therapy, Social Work and Psychology departments of the CRH, SJCHC and ELM as well as the Clinical Nutrition department zone 5 including the RHC, to provide services to patients, employees and visitors. The incumbent develops policies and procedures in accordance with the executive direction as well as the professional and accreditation standards of Vitalité Health Network and the profession. The incumbent also establishes clinical processes and is responsible for budget management, equipment and supply purchase, human resources management, risk management and quality, etc.
REQUIREMENTS:
Bachelor's or Master's degree from a recognized university in a health science profession, preferably from a discipline under his supervision;
Member of a professional association preferably one under his supervision (asset);
Minimum of five years of Clinical experience;
Minimum of three years of recent management experience;
Strong sense of responsibility;
Interpersonal skills promoting a climate that is conducive to greeting, concern for the patient, and effective communication;
Ability to work in a team and participative management style;
Task and responsibility delegation skills;
Planning, organizational, prioritization and time management skills;
Skills in budget planning and analysis, strategic planning, problem analysis and solving, and information management;
Personal qualities sought: leadership, sound judgment, initiative and creativity, ability to adapt to change, communication skills and positive attitude;
Good knowledge of and ability to use computer tools and office automation applications (Word, Excel, Internet, Meditech, Outlook);
Knowledge of the Code of Ethic of the professions under his responsibilities;
Sincere desire to improve one's professional knowledge and skills and ability to stimulate professional interest among the team;
Ability to work independently and as a team member;
Physical ability to perform assigned duties;
Good previous work history (performance and attendance);
Adherence to professional ethics principles, to the Network management philosophy and organizational values;
Compliance with the rules of confidentiality established by the Vitalité Health Network.
Written and spoken competence in English and French is required.
NOTE:
Salary commensurate with provincial scale for management staff.
The above requirements may be verified through oral, written or practical tests during the selection process.
Should there be no fully qualified applicants, this position will not necessarily be reposted. If you wish to be considered for this position and meet most of the requirements, you are encouraged to apply at this time.
The employer reserves the right to shorten or extend temporary assignments for operational reasons.
We thank all applicants. However, only those selected will be contacted.
" Vitalité Health Network is a smoke-free environment "