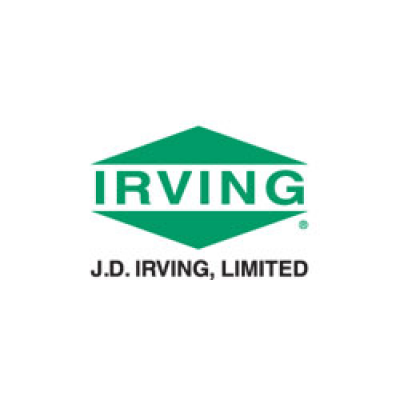 NEW Graduate Opportunities
Irving Business Services
in Multiple Locations
Saint John, NB
|
Fredericton, NB
|
Dieppe, NB
|
Halifax, NS
NEW Graduate Opportunities:
At J.D. Irving Ltd. we are always on the lookout for great talent - and that search often brings us to campuses like yours!
Does this sound like you? Energy:
You thrive on action, love challenges and changes, your optimistic, outgoing, and you easily connect to others
Energize Others:
You get others revved up, you are passionate, inspiring, and enthusiastic
Edge:
You are decisive, can make the hard calls, and have the courage to take the road less travelled
Execute:
You turn decisions into action , get the job done and show resilience when the going gets tough
Why should you choose J.D. Irving?
Early Leadership: Accelerate your career progression with early responsibility and leadership

Make an Impact: Lead change in fast paced, dynamic, and evolving industries where you can sink your teeth into challenging opportunities and drive for growth

Development and Coaching: Develop your leadership skills by attending one of our many internal courses or development programs

World Class: Focus on continuous improvement and innovation in our state-of-the-art facilities & operations.
We have opportunities for New Graduates in the following fields:

Engineering
Finance
Forestry
Human Resources
Information Technology
Leadership Opportunities in our Operations

When applying please be sure to include your resume and transcript .
We appreciate your interest in our company! Only those candidates selected for an interview will be contacted.
To learn more about our products and services, click here .