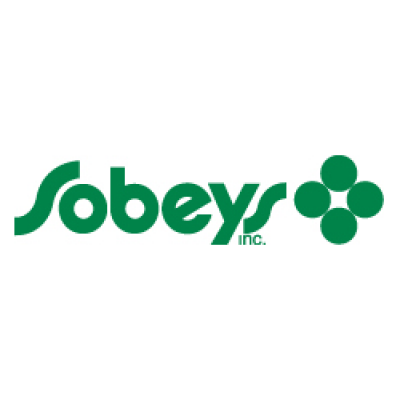 Specialist, Process Improvement
Sobeys Inc.
in Stellarton, NS
Requisition ID:
84164
Career Group:
Corporate Office Careers
Job Category:
Finance
Travel Requirements:
10 - 20%
Part Time or Full Time:
Full Time
Country:
Canada (CA)
Province:
Nova Scotia (CA-NS)
City:
Stellarton
Location:
King St. Office
Postal Code:
Our family of 123,000 employees and franchise affiliates share a collective passion for delivering exceptional shopping experiences and amazing food to all our customers. Our mission is to nurture the things that make life better - great experiences, families, communities, and our employees.
A proudly Canadian company, we started in a small town in Nova Scotia but we are now in communities of all sizes across this great country. With over 1500 stores in all 10 provinces, you may know us as Sobeys, Safeway, IGA, Foodland, FreshCo, Thrifty Foods, Lawton's Drug Stores or another of our great banners but we are all one extended family.
All career opportunities will be open a minimum of 5 business days from the date of posting.
Overview
Sobeys is full of exciting opportunities and we are always looking for bright new talent to join our team! We currently have an exciting full-time opportunity for a Process Improvement Specialist to join our National Finance Shared Services team. This position has the option to be based out of our office in Stellarton, NS or a home office in Halifax, NS.
Note: If working from a home office, the successful candidate must be open to travelling to Stellarton, NS as required.
Job Description
What you'll get to do in this fast paced role:
Lead project teams to define and deliver business objectives through best practice continuous improvement methodologies, approaches and tools; DMAIC, DMADV, Kaizen, Lean and PMbok.
Apply project management technique disciplines to the planning and delivery of high quality work on time.
Evaluate existing processes for efficiency and effectiveness opportunities: Recommend innovative ideas that question the status quo and demonstrate significant return.
Work cross functionality with local and remote team members and stakeholders to execute on approved projects.
Be a continuous improvement leader and support the business goals through coaching business partners on process improvement opportunities and tools.
Establish metrics to measure success and track sustainability results.
Use data and other research tools to identify trends, find root causes, solidify scope and frame roadmaps.
Actively champion Continuous Improvement and Company goals and principles with all stakeholders
Perform post mortem process audit on closed projects
Manage and deliver project objectives
Champion and educate business team member on CI methodologies, tools and strength of fact based analytics
Support objectives of all Shared Services and CI work
Support the business teams with developing automated workflows minimizing user touch points
Transform business use cases to technical solutions using leading technical tools
Understand business processes and engage with project teams to explore technical solutions and provide solution recommendations.
Job Requirements
What your resume will include and demonstrate to us:
Post Secondary Education in Relevant Field (Engineering, Technology, Business, Economics)
Minimum 5-8 years of relevant experience of driving high impact projects
Minimum 5 years of experience in end-to-end Technology related projects
Minimum 2-3 years of experience in solutions and databases with emphasis on VBA, SQL, HTML, RPA
Minimum 2-3 years of experience working with SAP Financial Systems
Minimum 2-3 years of experience working with Tableau, Cognos, SAS, Reporting/Dashboard Tools
Demonstrating the ability to reengineer processes to make them more efficient
Advanced development knowledge with macros, workflow creation, and process automation
Experience with Technical Solution Mapping, Development, and Implementation
Demonstrated capability of applying CI methodologies and tools: DMAIC, DMADV, Kaizen, Lean Six Sigma tools like - Project Chartering, FMEA, SPC, Process Capability studies, MSA, Hypothesis Testing, KANO, fishbone…
Experience working on diverse processes - Finance, Retail, Supply Chain and Transactional processes in a service environment
Experience in Change management practices - Change agent to improvement initiatives
Collaborate with Process Analysts and Change Management leader to plan work
Critical thinker with ability to influence without authority - the ability to create support and buy-in across a wide range of stakeholders and create a strong network of relationships among peers, internal partners, and decision makers
Ability to work effectively with remote teams/team members
Strong content presentation abilities: oral and written
Ability to manage projects/documentation to standards when pivoting and refining scope and approach to projects as priorities evolve and change over time
This is an outstanding opportunity to join a leading Canadian company with a clear vision and focus. If you feel that this describes the kind of work you want to do, and you are excited about what Sobeys has to offer, then we look forward to reviewing your application. Please ensure that you take the time to ensure your profile shows us why you're the most qualified applicant for the role.
Sobeys offers our employees many valuable benefits such as:
Growing organization
Competitive salary
Profit Sharing Plan (based on company performance)
Pension plan
Flexible health and dental benefits plan (eligible employees)
Ongoing Training & Development
Opportunity for internal mobility to other departments and/or promotions (for employees who are strong performers)
LI-POST
Sobeys is committed to accommodating applicants with disabilities throughout the hiring process and will work with applicants requesting accommodation at any stage of this process.
While all responses are appreciated only those being considered for interviews will be acknowledged.
We appreciate the interest from the Staffing industry however respectfully request no calls or unsolicited resumes from Agencies.