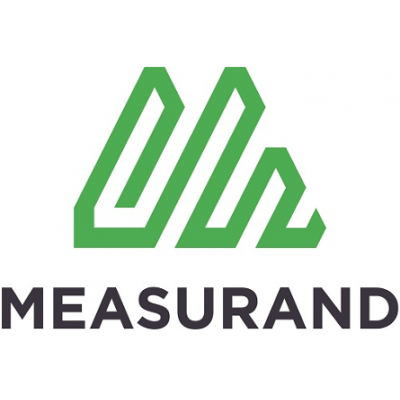 Director of Engineering
Measurand
in Fredericton, NB
As Measurand's new Director of Engineering, you will join a team comprised of accomplished and highly respected Engineering and Operations professionals. In this newly created position, you will be reporting directly to the Vice President of Technology. You will be fully accountable and responsible for managing our Engineering Team. Members of this team are knowledgeable of mechanical, electrical, and hardware solutions.
Responsibilities:
Lead the Engineering team with overall responsibility for:
New Product/Technology Development
Product Engineering: Sustainability and Production Support
Leadership in implementing and managing:

Best practice engineering methods/processes across multi engineering disciplines (mechanical, electrical, hardware and software)
DFM (Design for Manufacturing)

Develop and manage engineering drawing standards and revision control
Part numbering and revision control
Manage the engineering change process.
Manage the root cause analysis of product field failures.
Technical guidance to engineering teams
Engineering strategies, budgets, goals and objectives in alignment and support Corporate's strategy
Provide the Project Manager with accurate resourcing estimates for projects
Provide support to the Technical Services Team for advanced requests from clients
Technology trend's analysis to meet and exceed customer's expectations
Gather and distill requirements from the Product Owner and translate them into meaningful product development requirements
Interface with RST Instruments' (Partner Company) Director of Engineering to establish standards and best practices across the platform.
Qualifications and Skills
15+ years of experience in engineering, with at least 10 years with P.Eng. status
Must hold a current Canadian P.Eng. designation
Engineering leadership capacity in engineered products
Product Development Life Cycle management
Registered Professional Engineer with a master's degree in engineering (electro-mechanical preferred)
DFM proven knowledge
Well balance knowledge of mechanical, electrical, hardware and software engineering solutions
Geotechnical instruments and field applications preferred
Knowledgeable about international approval standards including ISO, CE requirements, ATEX, CSA, UL, FCC and others. 
This position is required to be on-site in our Fredericton location.
As a company that works quickly to set the world-standard in geotechnical instrumentation, Measurand needs employees that can grow and develop with us. Measurand and our partner RST Instruments, have a global network of 22 distributors and sells its product to over 40 countries.
Measurand is committed to providing a safe and inclusive workplace where employees are empowered to design, manufacture, and deliver the highest quality shape monitoring products. Measurand offers an environment to people who are confident, adaptable, and focused on building lasting relationships. We offer a very competitive compensation package and comprehensive benefits.
To apply, submit your resume and cover letter to Marcia Everett, Human Resource Manager by email to careers@measurand.com with "Director of Engineering" in the subject line.
Thank you for your interest in Measurand. While we appreciate the interest of all applicants, only those selected for a screening interview will be contacted.