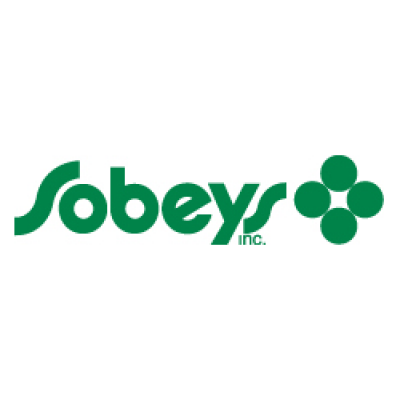 Registered Pharmacy Technician (Term) - Rothesay
Sobeys Inc.
in Rothesay, NB
Requisition ID:
77061
Career Group:
Pharmacy Careers
Job Category:
National Pharmacy
Travel Requirements:Part Time or Full Time:
Full Time
Country:
Canada (CA)
Province:
New Brunswick (CA-NB)
City:
Rothesay
Location:
0495 Rothesay Sobeys
Postal Code:
Our family of 123,000 employees and franchise affiliates share a collective passion for delivering exceptional shopping experiences and amazing food to all our customers. Our mission is to nurture the things that make life better - great experiences, families, communities, and our employees.
A proudly Canadian company, we started in a small town in Nova Scotia but we are now in communities of all sizes across this great country. With over 1500 stores in all 10 provinces, you may know us as Sobeys, Safeway, IGA, Foodland, FreshCo, Thrifty Foods, Lawton's Drug Stores or another of our great banners but we are all one extended family.
All career opportunities will be open a minimum of 5 business days from the date of posting.
Overview
We currently have an opportunity for a term
Regulated Pharmacy Technician
to join the Pharmacy team at our Sobeys Pharmacy in Rothesay, New Brunswick.
Job Description
This is a regulated position that requires the individual to be licensed with the provincial college of pharmacy. In addition to all duties that can be performed by a Pharmacy Assistant, the Regulated Pharmacy Technician (RPT) is able to conduct some restricted activities under the indirect supervision of a Pharmacist. The authorized duties of the Technician are limited by legal restrictions imposed by individual Provincial Pharmacy Regulatory Bodies. It is essential that both Pharmacists and Regulated Pharmacy Technicians clearly understand which functions and duties may be performed by the RPT and which duties may not be undertaken by the RPT.
RPT's will have independent authority, responsibility and liability (required by legislation to have liability insurance) to prepare, process and compound prescriptions including:
receive and transcribe verbal prescriptions from practitioners (with the exception of verbal narcotic prescriptions and benzodiazepines)
ensure that a prescription is complete and authentic
transfer prescriptions to and receive prescriptions from other pharmacies
ensure the accuracy of a prepared prescription
perform the final check of a prepared prescription and
ensure the accuracy of drug and personal health information in patient records
An RPT may only perform these restricted activities if:
a pharmacist has assessed the prescription, the patient, the patient's health history and medication record and has determined that the drug therapy is appropriate for the patient, and
a pharmacist must be available to counsel the patient and to monitor the patient's drug therapy at some point before the prescription is released to the patient.
Job Requirements
Completion of the Pharmacy Technician Certification
Licensed with the provincial college of pharmacy
Provide proof of liability insurance
Excellent customer service skills
Above average oral and written communication skills
Strong organizational skills and attention to detail
Ability to work independently in a fast environment
Available days, evenings, and weekends
Knowledge of MS Word and Excel
Experience with Lawtons Drugs/Sobeys Pharmacy processes and computer systems would be an asset
Sobeys is committed to accommodating applicants with disabilities throughout the hiring process and will work with applicants requesting accommodation at any stage of this process.
While all responses are appreciated only those being considered for interviews will be acknowledged.
We appreciate the interest from the Staffing industry however respectfully request no calls or unsolicited resumes from Agencies.