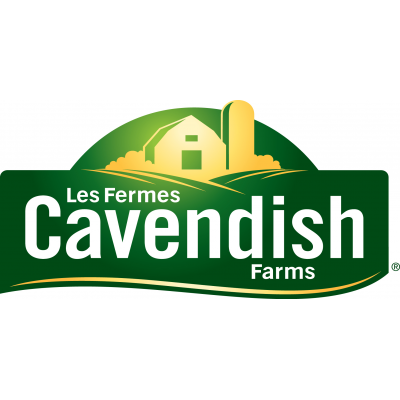 Gas/Fitter Technician
Cavendish Farms
in New Annan, PE
GAS FITTER/TECHNICIAN
To be based in New Annan, PEI.
Cavendish Farms is a leading producer of frozen food products for retail and foodservice markets throughout Canada, the United States, and around the world. We have state-of-the-art potato processing plants in Prince Edward Island, Lethbridge, Alberta, and Jamestown, North Dakota, and an appetizer plant in Wheatley, Ontario. Our Head office is in Dieppe, New Brunswick and has sales office locations in Toronto, Montreal, and Boston.Island Gas, a division of Cavendish Farms, was established in December 2011, its core business is the supply of compressed natural gas (CNG) to Prince Edward Island businesses. This operation is helping to reduce greenhouse gases by 21,000 tonnes a year, the equivalent of taking 4,200 cars a year off the road.
Reporting to the Island Gas Operations Supervisor, the
Gas Fitter/Technician
will be responsible for maintenance and repair of all Compressed Natural Gas equipment. The facilities operate 24/7 - 365 days per year and the incumbent will need to be available after hours to respond to operational issues. The incumbent is to ensure all regulatory requirements are met and required certifications and licenses are up to date at all times.
Successful candidate will possess the following qualifications:
1-2 years' experience (including apprenticeship hours) required;
G1 (NB) or Class D (PEI) Gas Technician License is required;
Gas Fitter Class A, Red Seal is considered an asset;
Experience working with commercial/industrial equipment;
Experience in the oil/gas industry would be an asset;
Excellent record keeping and communication skills;
Ability to work independently and as part of a team;
Key Responsibilities:
Day to day maintenance of CNG equipment including trailers, filling station, and decanting station;
Trouble shoot issues and conduct preventative maintenance;
Ensure housekeeping and safety standards are maintained;
We offer a competitive benefits package with an hourly compensation rate of $28-32/hour for a Gas Fitter Class A, Red Seal. Relocation packages available.
To Apply for this Career Opportunity:
Please apply online by June 1st, 2020.
We appreciate your interest in our company! Only those candidates selected for an interview will be contacted.
To learn more about our products and services, click
here
.
Cavendish Farms is committed to the principle of equal opportunity in its employment practices and to providing an environment free from discrimination and harassment for all employees.