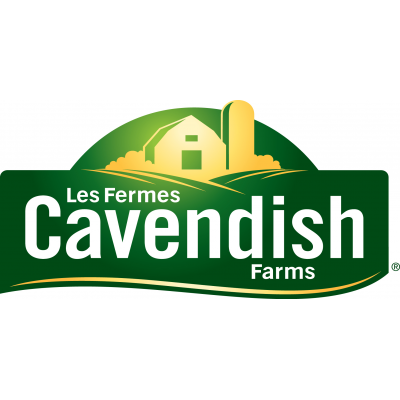 Plant Breeding Technician
Cavendish Farms
in New Annan, PE
PLANT BREEDING TECHNICIAN Cavendish Farms is a leading producer of frozen food products for retail and foodservice markets throughout Canada, the United States, and around the world. We have state-of-the-art potato processing plants in Prince Edward Island, Lethbridge, Alberta, and Jamestown, North Dakota, and an appetizer plant in Wheatley, Ontario. Our Head office is in Dieppe, New Brunswick and has sales office locations in Toronto, Montreal, and Boston.
Reporting to the Plant Breeder, the Plant Breeding Technician will assist and work with the Plant Breeding team in developing new potato varieties; with the objective of improving raw production quality, yield, and in turn overall customer satisfaction.
The successful candidate is continuously looking for opportunities for improvement and has the ability to quickly adapt to a fast paced, dynamic work environment.
Key Responsibilities:
Gather, interpret, and record research and data collection, data entry and basic statistical analysis;
Organize and maintain accurate and timely test results, files and records; ability to write a report;
Assistance in planning, organizing, and conducting scientific research in breeding
Management of plants in the greenhouse and growth chambers including planting, watering, managing growth conditions, emasculations, pollinations, and seed harvest, cleanup and storage preparation.
Identification, evaluation and use of appropriate procedures to allow successful completion of experiments; data analysis using appropriate statistical procedures; summarizing research results, assist in presenting results
Rating of the crossing performance, maintenance of the data/records
Plan and installation of small research plots
Execution of field, greenhouse and laboratory trials
Coordination and supervision of temporary seasonal activities;
Successful Candidate will possess the following qualifications:
Bachelor of Science degree or the equivalent in Plant Sciences, Agronomy, Crop & Weed Sciences
Minimum of two years of working full time in a plant breeding program
Demonstrated ability and desire to work in a fast-paced, team-oriented, multidisciplinary research environment
Possess excellent written and verbal communication skills in the English language, solid skills in statistics
Attention to detail and willingness to learn
Working experience in operating, maintaining, and repairing field plot equipment
Working computer experience in the use of Excel, Word, PowerPoint and database programs
Excellent interpersonal, oral and written communication skills
Ability to work well with others and effective supervisory skills
Valid driver's license
Certified Pesticide Applicators License or ability to be certified
Prior supervisory experience is desirable
Work with farm equipment
Must be capable of lifting 50 pounds
Work outside under challenging weather conditions
Work longer hours seasonally, including weekends when needed for planting and harvest
Address - 281 Old Station Road, New Annan, PEI.
Position is Full-Time, Permanent, 40 hours per week
The salary for this position is $47,900 to $50,000. There is bonus potential as part the compensation package which is based on results. There is also a full benefits package which includes medical, health and dental plan and a retirement plan.
To Apply for this Career Opportunity:
Apply online or Contact - Chad Erisman, Talent Acquisition Specialist Erisman.Chad@CavendishFarms.com
We appreciate your interest in our company! To learn more about our products and services, click
here.
Cavendish Farms Corporation is committed to the principle of equal opportunity in its employment practices and to providing an environment free from discrimination and harassment for all employees.