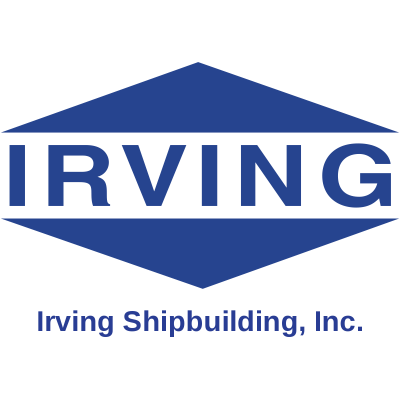 IDE Change Analyst
Irving Shipbuilding
in Dartmouth, NS
IDE CHANGE ANALYST
Irving Shipbuilding Inc., located currently at 3099 Barrington Street Halifax NS B3K 5M7, soon to be 35 Micmac Blvd, Dartmouth, NS B3A 4Y8, is part of the J.D. Irving Group of companies and is in the business of building quality ships and repairing vessels. The company's primary site is Halifax Shipyard, with three other locations in the Maritime Provinces. Irving Shipbuilding is currently working on a number of significant projects for the Department of National Defence.
This is a full time, permanent staff role (1 opening) located in Dartmouth, N.S.
The IDE Change Analyst will play a key role in assisting the IDE Change Manager in driving Change Management initiatives across the Canadian Surface Combatant (CSC) Project as part of the Integrated Data Environment (IDE) Implementation initiative. This individual will focus on the people side of change and the related activities involved with tracking, measuring and analyzing change metrics and assessment results and will be a key member of the team in helping to drive business transformation change for the IDE implementation. The IDE Change Analyst will support the IDE Manager in creating and implementing change management strategies, plans and activities in order to maximize employee adoption and utilization, while minimizing resistance to change initiatives.
The person will play an active role in carefully planning and proactively communicating changes to business processes, systems, technologies, job roles and functionality, as well as organizational impact as a result of the change. The Change Analyst will be instrumental in the analysis, planning and application of assessment results and outcomes with the goal of using these metrics to help drive faster adoption, increase utilization, while helping to create greater proficiency and overall sustainment as a result of the changes being implementing.
This position will report to the IDE Change Manager and will be responsible for:
Assisting with establishing, planning and communicating changes to business processes, systems and technology, job roles and organization structures
Ensuring projects meet objectives on time and on budget through engagement with team/project managers and stakeholders, to ensure proactive understanding and communications of pending changes
Working with the IDE Change Manager in assisting with the leadership and management of the business transformation change to support Product Lifecycle Management (PLM) implementation
Active participation in developing plans, processes and procedures as needed in support of program requirements ensuring business readiness for coming changes
Coordinating the scheduling, planning and application of developed and assigned integration activities in support of program milestones
Leading or being vigorously involved in communications planning and distribution regarding pending changes
Assisting in the development of coaching, training, sponsorship roadmap and resistance management plans as needed
Establishing and maintaining strong working relationships with internal and external stakeholders
Supporting a culture of teamwork, enthusiasm and a proactive nature within the CSC Program and collaborating directly with impacted teams as well as project teams bringing about the changes
Actively involved in or leading the identification, analysis and preparation of risk mitigation tactics using a combination ADKAR tools, project management techniques and strategic engagement
Proactively seeking and planning opportunities to influence partner, customer and internal stakeholders, while playing a significant role in stakeholder relationship and expectation management
Working with the Training Manager to create Training Needs Analysis and provide advice for business and system changes needed for Training as part of change initiatives
Supporting training plan development, identification of training requirements and roll out of training in conjunction with Training Manager
Assist in the application and adherence to a structured change management methodology and help or lead change management activities
Establishing and maintaining strong working relationships with internal and external stakeholders
Assisting in or directly presenting change results and metrics as a regular update to senior stakeholders and impacted department heads so that change baseline, improvement and risk metrics can be tracked, monitored and reported on
Assist in or lead the coaching of senior stakeholders and sponsors in understanding change management and improving internal organizational change competencies
Leading surveys, assessments, analysis, synthesis and presentation of results
All successful applicants must meet requirements for Canadian Controlled Goods Program (CGP), Canadian Government Security clearance, and U.S. International Traffic in Arms Regulations (ITAR).
Qualification & Experience:
Experience working on naval ship design, commercial shipbuilding, or other large military procurement program would be highly desirable
Experience using Product Lifecycle Management tools (WINDCHILL or other similar software) would be considered an asset
Minimum of 5 years' experience in the following:

Enabling organizations plan, implement and communicate change.
Business Process change
IT industry experience (PLM or major Business change preferred)
Knowledge of relevant change management and business change techniques such as business process modeling and re-engineering
Engineering and/or Project Management on large and complex defense engineering projects

Strong MS Office skills
E xcellent communication skills - listening, written and oral
Strong presentation skills with the ability to participate and eventually lead change related workshops, lunch & learns and information sessions
Ability to plan and prioritize work
Coordination with a complex organization
Extensive knowledge of a shipyard production environment
Strong Technical skills and familiarity with DND/RCN terminology and processes is desirable
Knowledge of relevant change management and business change techniques would be considered an asset
Openness and willingness to work with direction and learn Change Management models, processes and methodologies under the guidance of the IDE Change Manager
Keen interest in learning Prosci's ADKAR Model for Change Management with the possibility of Change Management Practitioner Certification as a development goal
Basic understanding of ADKAR tools with the ability to learn the ADKAR Dashboard and Scorecard
To Apply for this Career Opportunity:
Please complete the online application form. An up-to-date resume of past experience and education is required.
All applications will be reviewed by one of our recruiters. If the recruiter sees a potential opportunity (current or future) that matches your skills and experience, you will be contacted to discuss your qualifications for a position with Irving Shipbuilding
We thank all candidates for their interest, however, only those selected for interviews will be contacted.
To learn more about our products and services, click
here
.
Irving Shipbuilding Inc. is committed to the principle of equal opportunity in its employment practices and to providing an environment free from discrimination and harassment for all employees.
We do not accept unsolicited resumes from search firms or employment agencies, and we are not responsible for any fees related to unsolicited resumes.