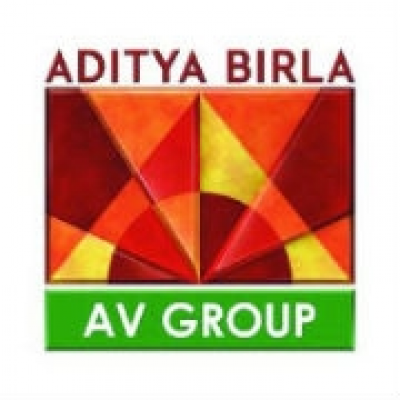 Generalist (AVN) [Human Resources]
AV Group NB Inc
in Nackawic, NB
Generalist (AVN) [Human Resources]
Nackawic, NB, Canada Req #127
Wednesday, February 19, 2020
Human Resources Generalist - Human Resources Department
AV Group NB Inc. is an exciting and innovative company operating in the unique global market of viscose fibre. Located in Nackawic, New Brunswick, our pulp mill finds itself in a picturesque area of the Saint John River, a short drive between Fredericton and Woodstock. As part of the Aditya Birla Group, our role is to produce specialty pulp products (dissolving grade pulp) for the group's textile industry. The Nackawic Mill has an annual production of 175,000 tons; an onsite integrated Chemical Plant and Chip Plant.
Aditya Birla Group is a US $44.3 billion corporation; anchored by an extraordinary force of over 120,000 employees belonging to 42 nationalities, operating in 34 countries. Aditya Birla was ranked fourth globally and first in the Asia-Pacific region, in the "top companies for leaders" study. It is also ranked first in the production of viscose staple fibre textiles worldwide.
AV Group NB Inc. Nackawic Mill is currently recruiting for the following position: HR Generalist
Reporting to the Human Resource Manager, the HR Generalist will play a key role in the HR Department. The successful candidate will assist in driving human resources initiatives and administering programs/policies that will promote a positive high performance culture. This fast-paced environment will be both challenging and rewarding. The ideal candidate must have a desire to succeed and grow while utilizing his/her service driven personality.
Responsibilities

Full cycle recruiting.

Lead onboarding and new hire orientation.

Expand training and development programs based on the needs of the organization.

W ork in a team to produce programs that are satisfactory to all relevant parties in an organization, such as operations and functional managers.

Participation in research, development and implementation of HR programs and services in areas such as change management, performance management, employee recognition, learning and development, engagement and retention.

Provide administrative support for compensation and benefits administration.

Create and maintain all records and databases.

Maintain all personnel files and record keeping.

Promoting effective employee relations with both union and non-union employees, with a focus on strong communication and interpersonal relationships.

Assist in the administration of the Collective Agreement.

Qualifications
University degree combined with 1 to 5 years' Human Resources experience is preferred.
CPHR designation, equivalent, in process or willingness to obtain.
Excellent interpersonal skills as well as both verbal and written communication skills.
Excellent Computer skills (Microsoft Office, Excel, HRIS etc.) Intermediate level of MS Excel is required.
Ability to work as a member of a small team with minimal supervision.
Experience in a unionized manufacturing environment would be an asset.
Experience with Skilsure, SAP, WorkSight would be an asset.
Strong time management, organizational, multi-tasking and problem-solving skills are required.
Proven ability to maintain confidentiality.

Why AV Group NB Inc.?
With AV Group NB Inc., you will become a part of a worldwide global company that understands the value of their employees. You will be part of a team that is built on strong values and work ethics. AV Group offers challenges in a wide range of disciplines and opportunities for professional growth, a competitive salary, competitive benefits package and a variety of training & development programs to help you develop the skills you need to build a successful career.
If you believe you are a good fit for a fast-paced, challenging work environment, please
submit your application before March 18, 2020.
We thank all applicants for their interest, however, only those selected
for an interview will be contacted.
Other details