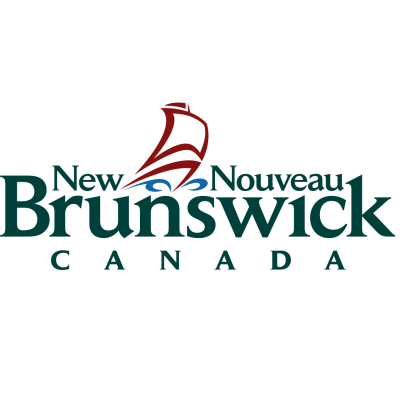 Lawyer 1 or Lawyer 2 – Litigation
Department of Justice and Office of the Attorney General
in Fredericton, NB
Department of Justice and Office of the Attorney General
Lawyer 1 or Lawyer 2 - Litigation
Open Competition
Fredericton
The Department of Justice and Office of the Attorney General is seeking an individual to join the Legal Services Branch as a Lawyer 1 or Lawyer 2 in Fredericton. The successful candidate will work with other lawyers in a team setting and be responsible for a wide variety of legal services within the Litigation Group.
As a member of the Litigation Group, the successful candidate will be responsible for conducting litigation and appearing in all levels of courts and before administrative boards and tribunals throughout the province. The successful candidate will also be responsible for conducting research in specialized areas of the law and providing legal opinions and advice to government departments and agencies.
ESSENTIAL QUALIFICATIONS: Law Degree; completion of Articling; experience conducting hearings before any level of court, boards or tribunals; and membership in good standing or eligibility for membership in good standing with the Law Society of New Brunswick.
Candidates with less than 8 years of membership in good standing at the bar will be considered as a Lawyer 1. Candidates with 8 years or more will be considered as a Lawyer 2. Please state your date of admission to a Canadian law society.
Written and spoken competence in English is required. Please state your language capability.
Applicants must clearly demonstrate the essential qualifications on their resumé to be given further consideration. Resumés should be in chronological order specifying education and employment in months and years including part-time and full-time employment. Please ensure that your preferred language for assessment is identified on your resumé.
Applicants are required to submit with their application a writing sample of no more than five pages that they have authored within the last five years. If applying by email or mail, please attach/include the writing sample. If applying online, please send the writing sample in a separate email to the address below.
OPERATIONAL REQUIREMENTS:
Travel;
Possession of a valid driver's licence; and
Working outside of regular hours of work without prior notice
BEHAVIOURAL COMPETENCIES: The successful candidate will possess the following behavioral competencies: Analytical thinking / judgment, client service orientation, effective interactive communication, initiative, self-control/stamina, commitment to learning and teamwork and cooperation.
Salary: from $53,404 to $133,016 annually, depending on education and experience.
We encourage applicants to apply on-line or by mail at the following address by March 3, 2020 indicating competition number: R44-2019-20-1633. This competition may be used to fill future vacancies at the same level.
Department of Justice and Office of the Attorney General
Human Resource Services, Marysville Place
20 McGloin St., 3rd Floor
P.O. Box 6000
Fredericton, NB E3A 5T8
Tel: (506) 453-2719
www.ere.gnb.ca
HRcompetitions.concoursRH@gnb.ca
We thank all those who apply however only those selected for further consideration will be contacted.
Candidates registered with the Equal Employment Opportunity Program and veterans, who demonstrate they are among the most qualified, shall be given preference at the time of appointment.
We promote a scent-reduced environment.
We are an Equal Opportunity Employer.
The New Brunswick Public Service: Improving the lives of New Brunswickers every day!