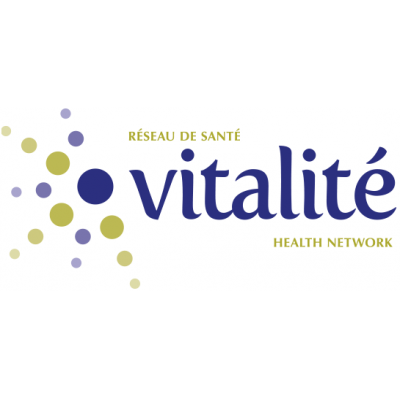 Kinesiologist
Vitalité - Zone 5 - Restigouche
in Campbellton, NB
Posted:
10 Jan 2020
Competition #:
5-8509 EXT
Salary:
$44,954 to $62,842
NOTE: Applicants must attach a resume to their application.
BARGAINING UNIT: Non-Bargaining
ZONE: Zone 5 - Restigouche
FACILITY: Campbellton Regional Hospital
DEPARTMENT: Physiotherapy
CLASSIFICATION: Kinesiologist in physiotherapy
STATUS: Temporary full-time (approximately 1 year)
FTE: 1.0
ANTICIPATED DATE: As soon as possible
HOURS OF WORK:
8 hour shifts - Day
Work schedule may be changed to meet operational needs.
JOB SUMMARY:
The physiotherapy kinesiologist, who reports to the department manager or their delegate, works in accordance with professional standards under the direction of the physiotherapist. The employee is responsible for preparing, teaching and supervising exercise programs for patients with loss of autonomy or any other chronic illness to restore, maintain, or enhance patients' level of functional independence. Additional responsibilities are to monitor patients' response to exercise (vital signs) and make the necessary adjustments to exercise programs. The employee may perform this work whether the professional is present or not after receiving the necessary instructions. The work can also include cleaning, storing and preparing equipment for treatments. The work also involves participating in the planning and implementation of department or program activities. The work may include quality improvement and risk management activities, collection of statistics, orientation of new employees and clinical training of students. The physiotherapy kinesiologist works with a hospitalized and/or ambulatory population of any age and may be required to serve clients from another facility within the zone.
N.B.: These are the primary dutie of the position. Other related duties may be assigned as required for the smooth operation of the department.
REQUIREMENTS:
Bachelor of science in kinesiology;
BLS (basic life support) certificate and maintenance of certificate annually (according to the facility's policies);
Have taken or be prepared to take training on safe patient transfers and mobility;
Experience in a work environment related to the field would be desirable;
Interpersonal skills promoting a climate conducive to welcoming and showing concern for clients and to effective communication;
Planning, organizational, prioritization and time management skills;
Good judgment, sense of responsibility, initiative, creativity and positive attitude;
Flexibility in terms of working hours;
Ability to participate in changes;
Good knowledge of and ability to use or learn computer tools and office automation applications (Word, Excel, Internet, Meditech, Outlook, etc.);
Physical ability to perform the assigned work;
Ability to work independently and as a team member;
Good work history (performance and attendance);
Adherence to professional ethical principles, to the Network's management philosophy and to organizational values;
Compliance with the rules of confidentiality set by the Network.
Written and spoken competence in French and spoken competence in English are required.
The above requirements may be verified through oral, written or practical tests during the selection process.
Should there be no fully qualified applicants, this position will not necessarily be reposted. If you wish to be considered for this position and meet most of the requirements, you are encouraged to apply at this time.
The employer reserves the right to shorten or extend temporary assignments for operational reasons.
We thank all applicants. However, only those selected will be contacted.