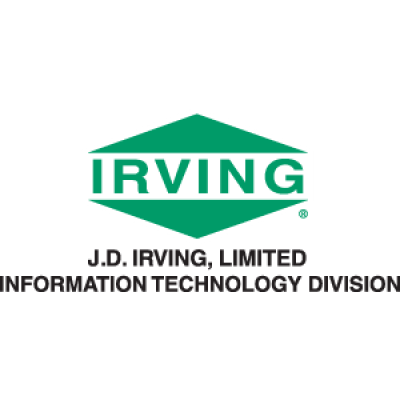 Student Business Analyst Opportunities - Summer 2020 - JDI IT
J.D. Irving, Limited - IT Division
in Saint John, NB
Student Business Analyst Opportunities
Are you
excited
about the internet of things, data, mobility & innovative solutions while always focused on the delivery of
the customer experience
?
Are you looking for a job which enables you to work with a team of
industry-leading professionals
?
Do you want to gain hands-on experience that could
lead to full-time employment
upon graduation?
Does a job with real
responsibilities
and making
meaningful contributions
interest you?
J.D Irving Limited, Information Technology is the destination of choice for naturally curious, energetic and collaborative people. At JDI IT, the belief that what people experience matters more than technology is integral to how we work with and support our customers.
With over 320 employees centralized in Saint John, Fredericton, Dieppe and Halifax, we offer our team the opportunity to create real value by helping people and business work smarter. JDI IT provides support to the entire J.D. Irving Ltd. group of companies and therefore offers opportunities and experiences across a wide breath of IT areas, businesses and industries. As a member of the JDI IT team, you will be a key player in enabling the business to win by overcoming obstacles and "getting it done"!
We invest in continuous professional growth and believe that our ability as a team grows exponentially when we share success - as such, your coworkers will be among the best in the Maritimes!
Sound good so far? Then please read on - and if the below description fits your interests and experience, we encourage you to apply. Come help JDI IT Raise the Bar!
We have new student opportunities!
The
Business Analyst
Co-op Students
will work with a dynamic team of IT professionals within the IT Division of J.D. Irving, Limited. The successful candidates will be given increasingly challenging assignments to analyze business requests and implement solutions. During the term the Co-op Students will gain exciting experience with a variety of leading edge technologies including but not limited to: Office 365, Microsoft Power Platform, Machine Learning, RPA, testing, and Power Aps.
Qualifications:
Education Required: Enrolled and in good academic standing in Bachelor of Computer Science, Software Engineering, Computer Engineering, Information Systems or Business Administration
Years of Experience Required: will vary depending on the role
Positive can-do attitude with an interest in technology
High energy
Team player
Attention to detail
What Will You Learn?
Hands on experience with one or more of the following; application development, business intelligence or database administration.
Opportunity to work on projects and changes supporting multiple lines of business
Hands on and practical experience in a variety of areas which could include, but are not limited to:

Microsoft O365
Azure Dev/Ops
Power Aps
Machine Learning
RPA
Service Requests
Testing support
Reporting
Data loads
We have a robust student program at J.D. Irving with formal and informal opportunities to meet and network with people from all across the business, including other students. This is a great experience that will provide you with a challenging, valuable work experience in addition to having the opportunity to work in one of the largest IT employers in Atlantic Canada.
We have roles available in Saint John and Moncton, New Brunswick as well as Halifax, Nova Scotia. Please highlight on your application if there is an area that is of particular interest to you.
To Apply for this Career Opportunity:
Please apply online and be sure to include a cover letter telling us a bit about yourself and clearly outlining your particular areas of interest. We would also ask that you include a copy of your academic transcript.
NOTE:
The recruiter is reviewing and interviewing eligible applicants for this position as they are received. If you are interested in this posting, you are encouraged to apply as soon as possible.
Only those candidates selected for an interview will be contacted. The JDI IT team will work with you to determine an appropriate position based on your interests and experiences as discussed during the selection process.
To learn more about our products and services, click
here
.
J.D. Irving, Limited is committed to the principle of equal opportunity in its employment practices and to providing an environment free from discrimination and harassment for all employees.