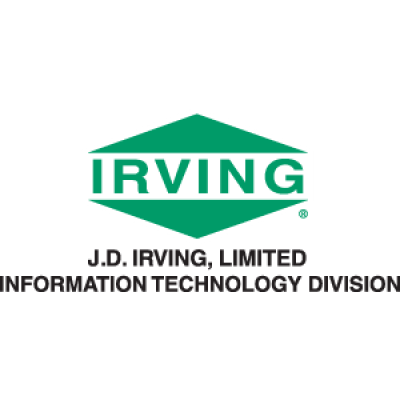 Industrial Engineer Student co-op - Summer 2020 - JDI IT
J.D. Irving, Limited - IT Division
in Halifax, NS
Industrial Engineer Student Job- Summer 2020 Co-op- JDI IT
Are you excited about the internet of things, data, mobility & innovative solutions while always focused on the delivery of the customer experience?
Are you looking for a job which enables you to work with a team of industry-leading professionals?
Do you want to gain hands-on experience that could lead to full-time employment upon graduation?
Does a job with real responsibilities and making meaningful contributions interest you?
J.D Irving Limited, Information Technology is the destination of choice for naturally curious, energetic and collaborative people. At JDI IT, the belief that what people experience matters more than technology is integral to how we work with and support our customers.
With over 320 employees centralized in Saint John, Fredericton, Dieppe and Halifax, we offer our team the opportunity to create real value by helping people and business work smarter. JDI IT provides support to the entire J.D. Irving Ltd. group of companies and therefore offers opportunities and experiences across a wide breath of IT areas, businesses and industries. As a member of the JDI IT team, you will be a key player in enabling the business to win by overcoming obstacles and "getting it done"!
We invest in continuous professional growth and believe that our ability as a team grows exponentially when we share success - as such, your coworkers will be among the best in the Maritimes!
Sound good so far? Then please read on - and if the below description fits your interests and experience, we encourage you to apply. Come help JDI IT Raise the Bar!
We are currently seeking an
Industrial Engineer Co-op Student
to join the Information Technology Division of J.D. Irving, Limited in Halifax, Nova Scotia. The opportunity is focused on providing a well-rounded experience, that will expose the successful candidate to technical and business processes across various functional groups throughout the shipyard.
In recent years JDI IT has worked hand-in-hand with Irving Shipbuilding to implement IT solutions and processes from procurement applications to automated shop floor manufacturing that has helped in making Halifax Shipyard one of the most modern shipyards in the world.
The target focus areas for the position are as follows:
Strong organizational skills with the ability to manage multiple assignments simultaneously
Ability to analyze problems/opportunities for efficiencies and make recommendations for improvements
Excellent verbal and written communication skills with the ability to communicate with various levels of staff
Level of independence and self-motivation to drive projects to completion
Strong technical writing and documentation experience to effectively produce documents such as; Business Requirements Documents, Functional Requirements Documents, etc.
Planned outcomes of the position:
Exposure to various business areas and their respective processes
Job shadowing opportunities and establishment of mentor relationships
On the job experience in an advanced manufacturing environment, such as the shipbuilding industry
Qualifications:
Currently enrolled in the Dalhousie Co-op Program
Proficient with the Microsoft Suite of tools (i.e. Word, Excel, PowerPoint, Visio, etc.)
Desire to problem solve and work with others to map out processes to pinpoint potential improvements
Must be proficient in written and verbal English communication
Knowledge of Continuous Improvement and Lean Manufacturing methodologies
To Apply for this Career Opportunity:Please Apply online NOTE:
The recruiter is reviewing and interviewing eligible applicants for this position as hey are received. If you are interested in this posting, you are encourage to apply as soon as possible.
Please submit your cover letter, resume and transcript with your application.
We appreciate your interest in our company! Only those candidates selected for an interview will be contacted.
**All successful applicants must meet requirements for Canadian Controlled Goods Program (CGP), Canadian Government Security clearance, and U.S. International Traffic in Arms Regulations (ITAR)**
To learn more about our products and services, click
here
.
Please be advised that some positions have been designated as 'Safety Sensitive' where the employee holding the position has a heightened responsibility for his/her own safety or the safety of others due to the nature of the job. If this is the case, you will be informed in the interview process
J.D. Irving, Limited is committed to the principle of equal opportunity in its employment practices and to providing an environment free from discrimination and harassment for all employees.