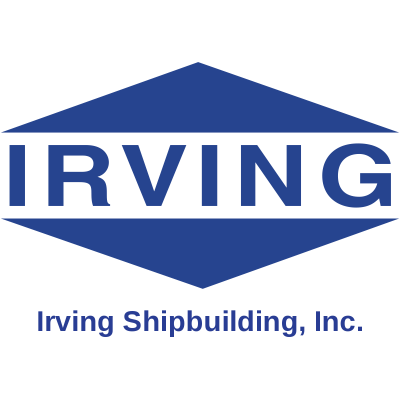 Combat Systems Integration Specialist, Foreign Military Sales
Irving Shipbuilding
in Halifax, NS
COMBAT SYSTEMS INTEGRATION SPECIALIST (Foreign Military Sales, FMS)
Irving Shipbuilding, located at 3099 Barrington Street Halifax NS B3K 5M7, is part of the J.D. Irving Group of companies and is in the business of building quality ships and repairing vessels. The company's primary site is Halifax Shipyard, with three other locations in the Maritime Provinces. Irving Shipbuilding is currently working on a number of significant projects for the Department of National Defense and the Canadian Coast Guard. The company's commitment to health, safety and care for its employees and the environment is an integral part of its business.
Key Responsibilities:

Ensures all tasking and actions pertaining to Foreign Military Sales (FMS) are promulgated and acted upon ISO CSC CSI team, to include on time deliverables, within budget and in accordance with technical and system performance requirements
Working with the members of ISI Supply Chain function and CSC Program, provide leadership that ensures all Supply Chain strategy requirements are effectively executed
Provide input to the design and development of the CSC supply chain, including FMS supplier selection
Build relationships at Executive level with FMS suppliers to ensure that problems, issues and improvement opportunities are addressed in a timely and effective manner
Continuously improve the capability of the organization, deploying and developing supply chain professionals to further the aims of the company and in compliance with the ISI Business Management Model
Direct and manage FMS logistics activities, including inbound receipt, storage, kitting and parts distribution within the production facility. Direct and manage the delivery of FMS products and services within ISI from external suppliers, including all raw materials and finished parts, equipment, commodities and subcontractors
Interact with Canadian Government, Royal Canadian Navy and International CSC Program personnel
Continually assess CSC CSI supply chain risks and build appropriate mitigation strategies and contingency plans
Work in accordance with the Integrated Master Schedule for the project
Work in accordance with the Earned Value Management System into the CSC Project Office
Plan, manage and report on budgets, schedule and progress within the EVM environment
Manage project administration functions such as document control, risk management, etc.
Drive continuous improvement in all operational processes in the business
Qualifications:
Post-secondary degree, in business administration, relevant discipline with professional accrediations, or equivalent experience: MBA would be considered an asset
5 years experience in the Supply Chain field including 1-3 years in major equipment, defence or related industry.
1-3 years experience in a leadership capacity
Experience in Naval Shipbuilding and capital Defence projects
Good analysis and presentation abilities, able to communicate across organizational levels
Professional expertise and leadership, with strong attention to detail
Strong communication skills with internal and external stakeholders
Proven track record participating in continuous process improvements in the areas of Inventory control or shipping & receiving
Positive attitude and a willingness to learn
Excellent time-management skills and strong attention to detail
Ability to demonstrate systems analysis skills, critical thinking and problem solving
Strong written and verbal communication, presentation and interpersonal skill
Strong MS Office skills
Leadership skills including, delegation skills considered an asset
Proven track record in analyzing and interpreting data reports to find key issues and drive solutions
All successful applicants must meet requirements for Canadian Controlled Goods Program (CGP), Canadian Government Security clearance, and U.S. International Traffic in Arms Regulations (ITAR).
What We Offer:
Irving Shipbuilding is proud to offer a competitive salary and benefits package, including but not limited to medical, dental, and vision
To Apply for this Career Opportunity:
Please complete the online application form. An up-to-date resume of past experience and education is required.
All applications will be reviewed by one of our recruiters. If the recruiter sees a potential opportunity (current or future) that matches your skills and experience, you will be contacted to discuss your qualifications for a position with Irving Shipbuilding
We thank all candidates for their interest, however, only those selected for interviews will be contacted.
To learn more about our products and services, click
here
.
Please be advised that some positions have been designated as 'Safety Sensitive' where the employee holding the position has a heightened responsibility for his/her own safety or the safety of others due to the nature of the job. If this is the case, you will be informed in the interview process
Irving Shipbuilding Inc. is committed to the principle of equal opportunity in its employment practices and to providing an environment free from discrimination and harassment for all employees.
We do not accept unsolicited resumes from search firms or employment agencies, and we are not responsible for any fees related to unsolicited resumes.