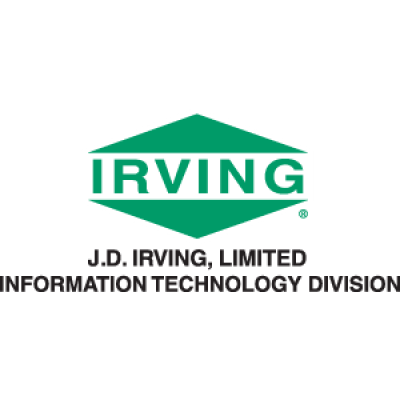 Contracts Specialist
J.D. Irving, Limited - IT Division
in Saint John, NB
Contracts Specialist
J.D Irving Limited, Information Technology is the destination of choice for naturally curious, energetic and collaborative people. At JDI IT, the belief that what people experience matters more than technology is integral to how we work with and support our customers.
With over 320 employees centralized in Saint John, Fredericton, Dieppe and Halifax, we offer our team the opportunity to create real value by helping people and business work smarter. JDI IT supports all of the J.D. Irving Ltd. group of companies and therefore offers opportunities and experiences across a wide breath of IT areas, businesses and industries. As a member of the JDI IT team, you will be a key player in enabling the business to win by overcoming obstacles and "getting it done"!
We invest in continuous professional growth and believe that our ability as a team grows exponentially when we share success - as such, your coworkers will be among the best in the Maritimes!
Sound good so far? Then please read on - and if the below description fits your interests and experience, we encourage you to apply. Come help JDI IT Raise the Bar!
We currently have an opportunity for a
Contracts
Specialist
in Saint John, N.B.
Position Overview:
The JDI IT purchasing team is dedicated to procuring all technical goods and services for the JD Irving group of companies. With a focus on cost savings, optimizing return on investment for our business and driving the best value for all IT spend, this team processes over 2,500 purchase orders a year. The Purchasing Team works in a highly dynamic and collaborative environment to support the technology advancement of JD Irving Ltd. Reporting to the Purchasing Manager, the Contracts Specialist will be highly customer centric with the ability to execute at a fast pace.
Duties and Responsibilities:
Ensure maintenance contract renewals are completed on time and align with the existing approved master software/SAAS agreement
Negotiate terms and conditions to optimize value related to maintenance/support contracts
Ensure all contracts are managed in the contract database, Contract Assistant.
Work closely with the IT technical team and the IT Leadership team to ensure proactive management of maintenance renewals
Lead bi-annual reviews with the IT Leaders and secure pre-approval of the contracts
Maintain detailed and organized documents required for purchase orders
Monitor maintenance contract renewal performance, including the reporting and status of contract
Work with Finance group to resolve invoice discrepancies related to maintenance contract renewals.
Work with JDI IT Finance lead and IT Directors on the annual IT budgeting activities
Work on annual requests related to maintenance contract renewal spend and savings
Qualifications required
:
Education Required: University Degree or College Diploma
Years of Experience: 2 -5 years' experience in a procurement field, experience within the IT industry would be considered an asset
Demonstrated experience with Microsoft office, specifically excel
Highly energetic individual with a capacity to thrive in a fast-paced environment with multiple priorities
Demonstrated focus on customer service through exceptional communication skills, both written and oral
High attention to detail with an aptitude for technology
Demonstrated experience in contract negotiations
Excellent time management and prioritization skills
Experience using JD Edwards, Basware and Contract Assistant would be considered an asset
Preferred Qualifications/Competencies:
An SCMP designation or enrollment in the SCMP program would be an asset
Experience or training in Lean Six Sigma
To Apply for this Career Opportunity:
Please apply online.
We appreciate your interest in our company! Only those candidates selected for an interview will be contacted.
To learn more about our products and services, click
here
.
J.D. Irving, Limited is committed to the principle of equal opportunity in its employment practices and to providing an environment free from discrimination and harassment for all employees.