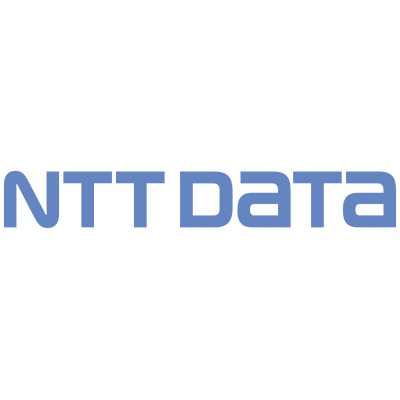 Technology Architect
Req ID: 77663
At NTT DATA Services, we know that with the right people on board, anything is possible. The quality, integrity, and commitment of our employees are key factors in our company's growth, market presence and our ability to help our clients stay a step ahead of the competition. By hiring the best people and helping them grow both professionally and personally, we ensure a bright future for NTT DATA Services and for the people who work here.
NTT DATA Services currently seeks a Technology Architect to join our team in Ottawa , Ontario (CA-ON) , Canada (CA) .
Key Areas of Responsibility
Work within a geographically disbursed team, including collaborating with external partners and other internal practices for the best outcome
Develop and maintain expertise on relevant products, product roadmaps, market priorities, competitors and the industry
Directly engage with customers to guide the decision-making process and keep projects moving along
Act as a mentor to fellow consultants
Located in Eastern Canada (Ideally Ottawa)
Some travel as required may be necessary
Mandatory Requirements
Has or can have Reliability Status or greater Government of Canada Security Clearance
A minimum of 60 months of professional experience within the last 10 years performing the following tasks for a science-based and/or healthcare sector client.

Developing technical architectures, frameworks, and strategies for a major application to meet business requirements
Analyzing and evaluating alternative technology solutions to meet business problems
Ensuring the integration of all aspects of technology solutions
Reviewing application or technical infrastructure designs to ensure adherence to standards

Experience with at least 9 projects within the last 10 years, where a project is at least 6 months in duration, with projects involving the integration of a COTS medical information system
Experience implementing systems involving more than two of the following standards:

All relevant HL7 standards (e.g. FHIR, ICSR, SPL, CDA)
ICH E2B
ISO 27953

Post-secondary education from a recognized post-secondary institution in any of the following

Computer sciences or a branch thereof (e.g. informatics, bioinformatics, computer engineering)
Health informatics or a branch thereof (e.g. bioinformatics, taxonomy, pharmacology, nursing)
Science (e.g. biology, chemistry, physics)
Professional Qualifications & Experience
The Ideal Candidate will have experience in the following:
Developing technical architectures, frameworks and strategies for a major application to meet the business requirements and ensuring the integration of all aspects of technology solutions
Progressive experience in the design and delivery of medium to large complex, IT applications and solutions analyzing and evaluating alternative technology solutions to meet business problems
Reviewing application or technical infrastructure designs to ensure adherence to standards
Experience as a technology architect or an application/software architect
Energy and enthusiasm for the business of IT with a high degree of initiative and self-motivation
Exceptional interpersonal skills and the ability to influence senior decision-makers in large enterprises
Demonstrated poise and confidence leading/facilitating customer/partner sessions and speaking to c-level executives
Ability to quickly master technical concepts, processes, details, and skills, and be able to effectively communicate complex and technical concepts clearly, and free of jargon, to a wide variety of audiences
Tact and good judgment in resolving problems and answering inquiries with superior organization skills with the ability to set priorities, follow-up, and meet deadlines and ability to manage multiple, concurrent requests
Passion for planning and design work with a sincere desire to employ good design practices to solve problems and sincere interest in people
Open-minded to exploring new implementation techniques and approaches and strives for continuous improvement
Demonstrated expertise in consultative or solution-based delivery to senior business and technical decision-makers
Demonstrated expertise selling technology solutions to senior business and IT decision-makers by reinforcing the technology value to the customer's overall business pain and/or strategic opportunities
Demonstrated ability to collaborate and assume a position of leadership in the development of systems and business architectures;
Experience with industry best practices related to project estimation & planning and implementation methodologies
Experience documenting architectural design plans and technology roadmaps and expertise with a variety of delivery methodologies;
Experience employing and applying architecture design concepts (i.e. SOA, GoF, sync/async, design fundamentals such as conceptual/logical/physical etc.);
Effective planning, organizational and project management skills
Broad experience across multiple architecture domains such as business, application, data, technical, and security
Understanding of a wide range of technologies and patterns such as Microsoft, Oracle, SOA, mobile and cloud
Understanding of existing and emerging trends
Preference is given to candidates with any of the following professional designations:
AHIMA Certified Healthcare Technology Specialist
ASQ Certified Software Quality Engineer
This position is only available to those interested in direct staff employment opportunities with NTT DATA, Inc. or its subsidiaries. Please note, 1099 or corp-2-corp contractors or the equivalent will NOT be considered. We offer a full comprehensive benefits package that starts from your first day of employment.
About NTT DATA Services
NTT DATA Services partners with clients to navigate and simplify the modern complexities of business and technology, delivering the insights, solutions and outcomes that matter most. We deliver tangible business results by combining deep industry expertise with applied innovations in digital, cloud and automation across a comprehensive portfolio of consulting, applications, infrastructure and business process services.
NTT DATA Services, headquartered in Plano, Texas, is a division of NTT DATA Corporation, a top 10 global business and IT services provider with 118,000+ professionals in more than 50 countries, and NTT Group, a partner to 88 percent of the Fortune 100. Visit nttdataservices.com to learn more.
NTT DATA, Inc. (the "Company") is an equal opportunity employer and makes employment decisions on the basis of merit and business needs. The Company will consider all qualified applicants for employment without regard to race, color, religious creed, citizenship, national origin, ancestry, age, sex, sexual orientation, gender identity, genetic information, physical or mental disability, veteran or marital status, or any other class protected by law. To comply with applicable laws ensuring equal employment opportunities to qualified individuals with a disability, the Company will make reasonable accommodations for the known physical or mental limitations of an otherwise qualified individual with a disability who is an applicant or an employee unless undue hardship to the Company would result.
Job Segment:
Consulting, Database, Oracle, Developer, Informatics, Technology
Apply now »