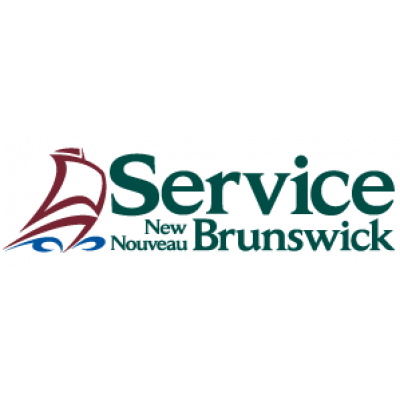 Administrative Assistant
Service New Brunswick
in Fredericton, NB
Service New Brunswick
Administrative Assistant
Open Competition
Casual
Administrative Services Level 4
Fredericton
The Technology Services Division of Service New Brunswick is searching for an individual who would enjoy a meaningful and rewarding role in the support and advancement of the Technology Services Division within Service New Brunswick. 
If you are a team player, driven to solve problems, with a natural curiosity and sense of creativity, you would be a welcome addition to our team. 
Reporting to the Vice Presidents of Technology Services, the Administrative Assistant will be responsible to provide administration and coordination functions to a team of over 700 IT professionals located throughout the Province, in addition to providing day to day administrative support to the Executive Directors of the branch. Responsibilities will include but are not limited to: 
Administration of the branch's tool used to request and track procurement services
Coding specialist for the branch's budget
Maintaining files as well as other records management tasks
Assisting with budget preparation, processing invoices, tracking flow-through expenses and preparing expense claims
Managing the Vice President's calendar including coordinating travel arrangements
Preparing, proofreading, formatting, and/or producing reports, presentations and correspondence
Scheduling and preparing for meetings and taking minutes of meetings
Direct contact with clients for invoicing and payment accuracy
Monitoring and managing office supplies
Coordinating translation requests
Providing reception services and responding to inquiries
ESSENTIAL QUALIFICATIONS: Graduation from High School supplemented by a one-year related postsecondary diploma plus a minimum of five (5) years of related experience. 
Written and spoken competence in English and French is required.
Applicants must clearly demonstrate the essential qualifications to be given further consideration. Please state your language capability on your application and ensure that preferred language for assessment is clearly identified.
ASSET QUALIFICATIONS: Preference may be given to candidates who demonstrate they have training or experience in one or more of the following areas:
Use of Flex track, Gemini or other tracking tool
Subject to the response to this competition, candidates may be required to demonstrate on their application one or more of the asset qualifications in addition to the essential qualifications in order to be given further consideration.
BEHAVIOURAL COMPETENCIES: The successful candidate will possess the following behavioral competencies: 
Client Service Orientation
Effective Interactive Communication
Concern for Order
Results Orientation
Teamwork and Cooperation
TECHNICAL COMPETENCIES: The successful candidate will possess the following technical competencies:
Knowledge of Administrative Processes and Practices
Ability to Use Office Technology, Software and Applications
Planning and Organizing Skills
Records and Information Management
Resumes should be in chronological order specifying education and employment in months and years including part-time and full-time employment.
Salary: $42, 744 - $51, 922 annually - Administrative Services Level 4 - Administrative Assistants, Clerical and Regulatory, Office, Data Processing and Duplicating Equipment Operation.
We encourage applicants to apply on-line, by email at https://hrh.gnb.ca/ess/e-recruit/competition.aspx?strType=c, or by mail at the following address by December 18, 2019 indicating competition number R85-2019/20-1134. This competition may be used to fill future vacancies at the same level.
Service New Brunswick
Human Resources
Westmorland Place
P.O. Box 1998
Fredericton, NB E3B 5G4
Telephone: (506) 476-7572
We thank all those who apply, however, only those selected for further consideration will be contacted.
As per the Civil Service Act, candidates registered with the Equal Employment Opportunity Program and veterans, who demonstrate they are among the most qualified, shall be given preference at the time of appointment.
We promote a scent-reduced environment.
We are an Equal Opportunity Employer.
The New Brunswick Public Service: Improving the lives of New Brunswickers every day!