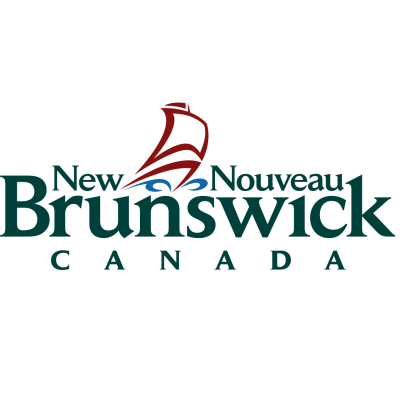 Lawyer or Senior Lawyer
Department of Justice and Office of the Attorney General
in Fredericton, NB
Department of Justice and Office of the Attorney General
Public Prosecution Services
Lawyer or Senior Lawyer
Open Competition
Fredericton
The Public Prosecutions Services of the Department of Justice and Office of the Attorney General is seeking an individual to join the Fredericton Crown Prosecutors Office as a Lawyer or Senior Lawyer.
As a member of the Public Prosecutions team, the successful candidate will handle criminal and quasi-criminal prosecutions in all levels of Court for offences under the Criminal Code of Canada, the Youth Criminal Justice Act and Provincial Statutes. The work involves pre-trial preparation including interviewing witnesses, researching points of law and advising on the laying of criminal and quasi-criminal charges.
ESSENTIAL QUALIFICATIONS: Law Degree; completion of Articling; and membership in good standing or eligibility for membership to the Law Society of New Brunswick.
Lawyer
Up to 8 years of membership in good standing at the bar
Demonstrates basic knowledge and some criminal trial or litigation experience in court.
Senior Lawyer
Minimum of 8 years of membership in good standing at the bar
Extensive criminal trial or litigation experience in court is required
Candidates with less than 8 years of membership in good standing at the bar will be considered as a Lawyer. Candidates with 8 years or more will be considered as a Senior Lawyer. Please state your date of admission to a Canadian Law Society.
Written and spoken competence in English and French is required. Please state your language capability.
Applicants must clearly demonstrate the essential qualifications to be given further consideration. Please ensure that preferred language for assessment is identified on your resume.
ASSET QUALIFICATIONS: Preference may be given to candidates that demonstrate:
Criminal prosecutions experience;
Experience at Provincial Court, Court of Queen's Bench and at Court of Appeal of New Brunswick
Subject to the response of this competition, candidates may be required to demonstrate on their application one or more of the asset qualifications in addition to the essential qualifications in order to be given further consideration.
OPERATIONAL REQUIREMENTS: The following operational requirements are also required:
Travel;
Possession of a valid driver's license;
The incumbent's main responsibilities will be in Fredericton; however, he/she will be covering courts in New Brunswick as required from time to time.
BEHAVIOURAL COMPETENCIES: The successful candidate will possess the following competencies: Analytical Thinking, Flexibility, Impact and Influence, and Self-Control and Stamina.
Résumés should be in chronological order specifying education and employment in months and years including part-time and full-time employment.
Salary: from $ 52,494 to $ 130,728 annually, depending on education and experience.
We encourage applicants to apply on-line or by mail at the following address by December 16, 2019, indicating competition number: R44-2019 20-1252. This competition may be used to fill future vacancies at the same level.
Department of Justice and Office of the Attorney General
Human Resource Services
Marysville Place
20 McGloin St., 3rd Floor
P.O. Box 6000
Fredericton, NB E3A 5T8
Tel: (506) 453-2719
HRcompetitions.concoursRH@gnb.ca
We thank all those who apply, however, only those selected for further consideration will be contacted.
As per the Civil Service Act, candidates registered with the Equal Employment Opportunity Program and veterans, who demonstrate they are among the most qualified, shall be given preference at the time of appointment.
We promote a scent-reduced environment.
We are an Equal Opportunity Employer.
The New Brunswick Public Service: Improving the lives of New Brunswickers every day!