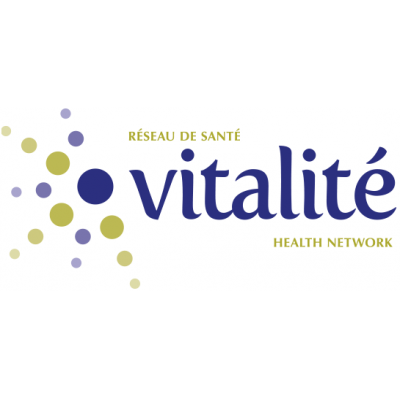 Security Department Manager and local Emergency Measures Advisor
Vitalité - Zone 5 - Restigouche
in Campbellton, NB
NOTE:
Applicants must attach a resume to their application.
BARGAINING UNIT : Management and Non Bargaining
ZONE : Zone 5 - Restigouche
FACILITY : Campbellton Regional Hospital
DEPARTMENT : Risk Management
CLASSIFICATION : Security Department Manager and local Emergency Measures Advisor
STATUS : Permanent full-time
FTE : 1.0
ANTICIPATED START DATE : December 22, 2019
HOURS OF WORK :
Monday to Friday
Work schedule may be changed to meet operational needs.
JOB SUMMARY :
Reporting to the Regional Emergency Measures Manager, the incumbent acts as a resource person in activities related to management of emergency measures on the local level, in compliance with legislation, existing standards, and best practices. The incumbent ensures the integration of emergency measures practices and processes in collaboration with the manager, the other emergency measures advisors and the various organizations and partners concerned. He or she is a member of the on-call emergency measures team of the Network. Also, reporting to the Assistant Director of Facilities Management and Security, the incumbent acts as a contact with the contract provider of security services. He or she oversees the management of the following systems: keys, identification cards, access, and surveillance cameras. He or she is also responsible for developing policies and procedures for the Security Department. Finally, the incumbent is responsible for the management of parking lots. He or she also attends meetings about issues that may be contentious in order to mitigate risks.
REQUIREMENTS:
Bachelor's degree in a relevant discipline (health, administration, etc.);
A combination of training and relevant experience may be considered;
IAHSS security certification or equivalent training and experience;
Emergency measures certification or equivalent training and experience.
Three years of progressive experience in a relevant field, preferably in the area of health or emergency management;
Experience responding to emergency situations;
Experience managing security services, preferably in a hospital setting.
Practical mind, critical thinking, analytical skills, and ability to summarize;
Ability to mobilize the staff and partners to meet goals (leadership);
Ability to cope with stress in emergency situations and to work for extended periods of time;
Ability to ensure one's own development and that of others;
Good understanding of adult education principles and ability to put them into practice;
Good communication skills both orally and in writing;
Ability to use Microsoft Office suite computer tools, such as Outlook, Word, Excel, PowerPoint, etc., and comfortable using information technologies;
Ability to work independently and as part of a team;
Physical ability to perform the assigned work;
Good work history (performance and attendance);
Adherence to professional ethical principles, to the Network's management philosophy and to organizational values;
Compliance with the rules of confidentiality set by Vitalité Health Network.
Spoken and Written competence in English and French is essential.
NOTE:
Salary commensurate with provincial scale for management staff.
The above requirements may be verified through oral, written or practical tests during the selection process.
Should there be no fully qualified applicants, this position will not necessarily be reposted. If you wish to be considered for this position and meet most of the requirements, you are encouraged to apply at this time.
The employer reserves the right to shorten or extend temporary assignments for operational reasons.
We thank all applicants. However, only those selected will be contacted.
Vitalité Health Network is a smoke-free environment