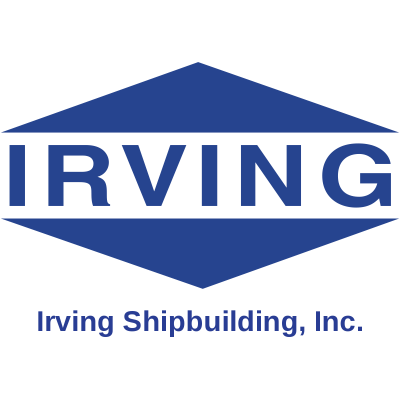 Project Engineer
Irving Shipbuilding
in Halifax, NS
PROJECT ENGINEER
Located in Halifax, Nova Scotia, Canada, Irving Shipbuilding has a proud history as Canada's shipbuilder. A proud member of the J.D. Irving, Limited family of companies, we have been building quality vessels and fabricated modules for more than 50 years, and our Halifax Shipyard has been at the forefront of Canadian shipbuilding for 130 years.
Since 2012, we have invested more than $400 million in facilities, people, processes, and technology, making Halifax Shipyard one of the most modern and capable shipyards in the world.
Over the next 30 years our shipbuilders will construct 23 modern patrol ships and surface combatants for the Royal Canadian Navy as part of Canada's National Shipbuilding Strategy, the largest defence procurement in Canadian history.
This year, we will deliver the lead Arctic and Offshore Patrol Ship, the largest Navy ship built in Canada in 50 years. And we're just getting started.
We're growing our team with career-defining opportunities that will revitalize Canada's shipbuilding industry and provide Canada's sailors with the ships they need to protect Canada's interests at home and abroad. Our workforce of over 2,000 will grow to more than 2,800 at peak construction of the Canadian Surface Combatants.
We have built more than 80% of Canada's current combatant fleet and continue to perform maintenance and modernization work on the ships, including the Halifax-class frigates.
Responsibilities:
Working as part of the Engineering Project Delivery Team, this role is primarily focused on the effective support to the management and delivery of a variety of activities, taskings, or deliverables to support the contracted CSC delivery tasks. In addition, the successful candidate will liaise / support Project Control activities across the Engineering Groups and the utility, application and continuous improvement of these processes. The role will assist the Engineering Project Managers to identify risks and / or issues and implement mitigating measures. This role will liaison with the all aspects of the Engineering Group and external stakeholder including Project Management, Supply Chain, Quality, and the RCN / Subcontractor as required.
The Project Engineering role will:
Conduct or support to assigned taskings, activities, or deliverables within the Engineering Group as required
Support the coordination of Engineering activities as they relate to the efficient delivery of project outputs
Establish and maintain effective working relationships with both internal and external stakeholders
Develop plans, processes and procedures as required to support the Engineering Project Delivery function in the execution of project delivery activities and in support of CSC project milestones
Project Risk Management support
Tracking and development of deliverables, actions and customer comments
Communication of key project data to the project and engineering teams
Liaising with the Project Management team to ensure progress, and other project data is aligned
Configuration control between reporting data and the outputs from the Scheduling team
Development of junior engineering project delivery team members
Support a culture of teamwork, enthusiasm and a proactive nature within the team
Key attributes will include:
Proactive - Requires little direction once tasked, acts on initiative, reads intent, uses judgement
Innovative - Ability to learn or adapt new processes
Flexible and adaptive to change
Organized
Attention to detail (repeatable accuracy of data)
Proficient in Microsoft Office applications
Qualification & Experience:
Degree or other tertiary qualifications in a discipline of Engineering or Project Management, or equivalent experience.
A minimum of 2 years' experience in the following fields:

Project Management or Engineering on large, complex defence projects
Experience in project controls, tools, performance management, scheduling and project delivery
Coordination with multiple organizations
Excellent written and oral communication skills
All successful applicants must meet requirements for Canadian Controlled Goods Program (CGP), Canadian Government Security clearance, and U.S. International Traffic in Arms Regulations (ITAR).
To Apply for this Career Opportunity:
Please complete the online application form. An up-to-date resume of past experience and education is required.
All applications will be reviewed by one of our recruiters. If the recruiter sees a potential opportunity (current or future) that matches your skills and experience, you will be contacted to discuss your qualifications for a position with Irving Shipbuilding
We thank all candidates for their interest, however, only those selected for interviews will be contacted.
To learn more about our products and services, click
here
.
Irving Shipbuilding Inc. is committed to the principle of equal opportunity in its employment practices and to providing an environment free from discrimination and harassment for all employees.
We do not accept unsolicited resumes from search firms or employment agencies, and we are not responsible for any fees related to unsolicited resumes.