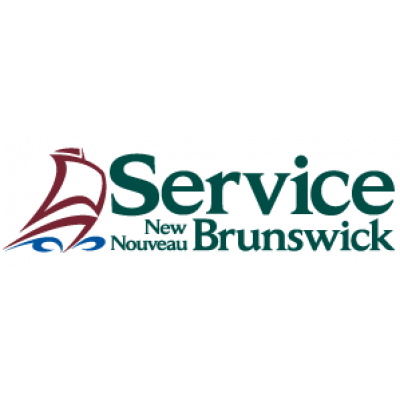 Cartage Driver
Service New Brunswick
in Saint John, NB
Service New Brunswick
Cartage Driver
Casual
Saint John
Open Competition
Service New Brunswick is seeking an individual to join the Laundry and Linen Services within the Health Services Division as a Cartage Driver.
Reporting to the Plant Manager, the successful candidate will be responsible for the following responsibilities, but are not limited to:
Operates and drives a straight truck of three ton or more with air brakes capable of transporting goods and materials.
Transport goods and materials between Service New Brunswick and its customers.
Assist in the loading and unloading of goods at both Service New Brunswick and its customers' premises.
Practice all safety and sanitation rules and observe all highway regulations.
Report to Supervisor any repairs and maintenance required, procure gas and oil, and take vehicle for routine maintenance as required.
Maintain a clean and safe work area.
Show others how to perform tasks or duties as a part of departmental orientation.
Deliver excellent customer service when interacting with our customers.
Adhere to corporate policies and procedures.
ESSENTIAL QUALIFICATIONS: The successful candidate must possess a high school diploma or successful completion of G.E.D and possess a valid Class 1 New Brunswick Vehicle Operator License with air brakes.
One (1) year previous experience driving a truck (one ton or more) for commercial purposes.
Valid certificate of training in the transportation of dangerous goods and in the use of air brakes.
Have a satisfactory previous driving record
Demonstrate initiative and good judgment.
Ability to function in a changing work environment.
Ability to read, write, and follow verbal and written instruction.
Physically able to perform assigned tasks.
Ability to work alone and in a team.
Demonstrated good work performance and attendance record.
Written and spoken competence in English is required.
Applicants must clearly demonstrate the essential qualifications to be given further consideration. Please state your language capability on your application and ensure that preferred language for assessment is clearly identified.
OPERATIONAL REQUIREMENTS: This position requires flexibility in working hours, which includes some work during evenings and weekends and also requires travel throughout the province.
Resumes should be in chronological order specifying education and employment in months and years including part-time and full-time employment.
Hourly Rate: $ 20.30 - Canadian Union of Public Employees - Local 1190
We encourage applicants to apply online by clicking here, or by mail before December 13, 2019, indicating competition number R85-2019/20-1161.
Service New Brunswick
Human Resources
Westmorland Place
P.O. Box 1998
Fredericton, NB E3B 5G4
Telephone: (506) 476-7572
This competition may be used to fill future vacancies at the same level.
We thank all those who apply, however, only those selected for further consideration will be contacted.
As per the Civil Service Act, candidates registered with the Equal Employment Opportunity Program and veterans, who demonstrate they are among the most qualified, shall be given preference at the time of appointment.
We promote a scent-reduced environment.
We are an Equal Opportunity Employer.
The New Brunswick Public Service: Improving the lives of New Brunswickers every day!