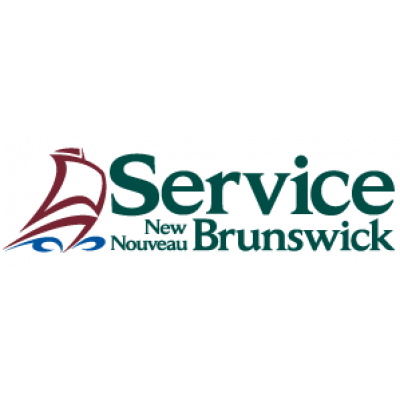 Senior Business Analyst
Service New Brunswick
in Multiple Locations
Saint John, NB
|
Miramichi, NB
|
Fredericton, NB
|
Moncton, NB
|
Bathurst, NB
Service New Brunswick
Senior Business Analyst
Open Competition
Pay Band 5
Flexible work location
Service New Brunswick (SNB) is seeking individuals with Senior Business Analyst expertise to join the Strategy, Planning and Solution Services branch within Technology Services division to work on strategic initiatives.
Reporting to the Director of Shared Application Services, the Senior Business Analyst will be responsible for the planning, design, and management of activities associated with the efficient and effective delivery of technologies and solutions.
Responsibilities will include but are not limited to: 
Coordinate and facilitate workshops to understand and develop client business processes, including current and future state analysis and gap definitions. This includes developing workshop materials, agenda and reports, as required
Coordinate and facilitate workshops to understand and develop requirements that support the vision and needs of the Solution Design and Delivery business unit. This includes developing workshop materials, agenda and reports, as required
Collaborate with internal and external stakeholders in the strategic analysis of the organization's current systems and processes
Collaborate with project teams and business units to analyze business needs, then recommend and develop solutions to address their business challenges
Identify and document key business drivers
Analyze and document gaps between requirements and project deliverables. Document the results of the analysis in an appropriate format including business rules and workflow descriptions
Lead or participate in the development, review and update of project deliverables, including but not limited to:

Business process diagrams
Business requirements discovery
Environmental analysis
Standard operating procedures / practices
Functional requirements
Training strategies
Work plans
Business cases

Participate in the preparation and review of Request for Proposals
Work with the enterprise architecture team to ensure that the enterprise architecture is being supported and leveraged
Develop and execute evaluation and performance measurement processes
Collborate with Project Team Members and business areas to define and document project related benefits, outcomes and measures
Participate / lead the development of testing strategies, test plans, and test cases to ensure smooth transition into training and deployment
Maintain a strong linkage and collaboration with project managers and other key stakeholders such as Business Relationship Management, project teams, and application development
Contribute to issue, change, and risk management processes
ESSENTIAL QUALIFICATIONS: A relevant university degree and a minimum of five (5) years of recent experience as a Business Analyst involving strategic analysis, analysis/documentation of business processes, and identification/documentation of business requirements.
Some positions require written and spoken competence in French and English. Others will require written and spoken competence in English only.
Applicants must clearly demonstrate the essential qualifications to be given further consideration. Please state your language capability on your application and ensure that preferred language for assessment is clearly identified.
ASSET QUALIFICATIONS: Preference may be given to candidates who demonstrate they have training or experience in one or more of the following areas:
Business Analyst Certifications such as IIBA-CBAP, PMI-PBA, IQBBA
Experience in documenting existing business processes and developing new business processes to support the implementation of new technical solutions
Experience with use case modeling and analysis
Experience in coordinating and facilitating workshops to elicit requirements
Experience in the implementation of technical solutions in an operational environment, both technical and business
Experience in projects that are provincial (or broader) in nature which support the provincial vision and strategy
Experience with "Gap Analysis" process used to identify to new/changed business requirements in comparison of current and future states
Experience in documenting traceable requirements that allow for testing, validation and evaluation in meeting the business needs
Subject to the response to this competition, candidates may be required to demonstrate on their application one or more of the asset qualifications in addition to the essential qualifications in order to be given further consideration.
OPERATIONAL REQUIREMENTS: This position may require some travelling within the province therefore candidates must possess a valid New Brunswick driver's license.
Some weekday evenings and weekend work hours may be required.
Candidates will be required to undergo Criminal History Clearance prior to appointment.
BEHAVIOURAL COMPETENCIES: The successful candidates will possess the following behavioral competencies: 
Analytical Thinking/Judgment
Effective Interactive Communication
Client Service Orientation
Relationship/Network Building
Results Orientation
Self-Confidence
TECHNICAL COMPETENCIES: The successful candidates will possess the following technical competencies:
Project Management 
Written Communication 
Specialized Subject Matter Expertise and Knowledge 
Planning and Organizing Skills 
Consulting Skills 
Presentation Skills 
Abiltity to Office Technology, Software and Applications
Resumes should be in chronological order specifying education and employment in months and years including part-time and full-time employment.
Salary: $56, 524 - $78,962 annually - Pay Band 5 - Management and Non-Union Pay Plan
We encourage applicants to apply on-line at https://hrh.gnb.ca/ess/e-recruit/competition.aspx?strType=c, by email at HR-RH@snb.ca, or by mail at the following address by December 17, 2019 indicating competition number R85-2019/20-1027. This competition may be used to fill future vacancies at the same level. 
Service New Brunswick
Human Resources
Westmorland Place
P.O. Box 1998
Fredericton, NB E3B 5G4
Telephone: (506) 457-3580
We thank all those who apply, however, only those selected for further consideration will be contacted.
Candidates registered with the Equal Employment Opportunity Program and veterans, who demonstrate they are among the most qualified, shall be given preference at the time of appointment.
We promote a scent-reduced environment.
We are an Equal Opportunity Employer.
The New Brunswick Public Service: Improving the lives of New Brunswickers every day!