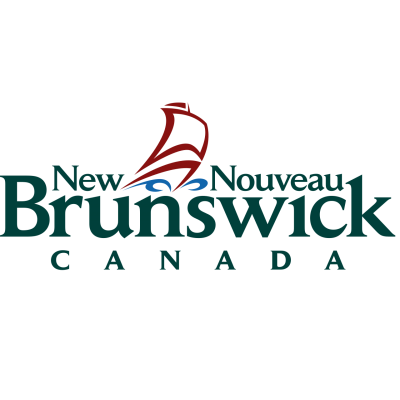 Library Director
Department of Post-Secondary Education,Training and Labour
in Multiple Locations
Department of Post-Secondary Education,
Training and Labour
LIBRARY DIRECTOR
(Pay Band 3)
Open Competition
Grand Falls
The Department of Post-Secondary Education, Training and Labour is seeking an individual to join the New Brunswick Public Library Service as Director of the Grand Falls Public Library.
As a member of the library team, the successful candidate will be responsible for the provision of quality library service to the community and surrounding area. He/she is responsible for managing the library in accordance with provincial guidelines. As a librarian, the Director is expected to be a key support to the Regional Director in developing service in the region; in recommending and assisting in the implementation of regional and provincial programs, priorities, policies and guidelines; in taking part in regional and provincial committees; in leading special projects; in using his or her expertise to mentor and guide staff of the library region, via the development of training and other activities.
The successful candidate will be responsible for the recruitment, training, supervision and evaluation of permanent staff, as well as students and volunteers; providing loan service through an automated circulation system; providing complex level reference service through traditional and electronic resources; assisting patrons in the use of information technology and library services; providing reader's advisory service; planning and implementing library programs for children, youth and adults; performing community analysis; engaging in public, community and media relations; participating in the selection of library collections; serving as secretary to the library board; managing the library budget provided by the municipality; working with the board and municipality to maintain the library facility; developing partnerships; and assuming other duties as assigned. He/she will also be responsible for the maintenance of the library's collections, the shelving of materials and shelf reading.
ESSENTIAL QUALIFICATIONS: Master's degree in Library and/or Information Studies from an ALA accredited program.
Spoken and written competence in French is required. Please state your language capability.
Applicants must clearly demonstrate the essential qualifications to be given further consideration. Please ensure that preferred language for assessment is identified on your resume.
The following operational requirements are also required: This position requires travel, as well as daytime, evening and weekend work based on schedules. Maintaining the library collections will involve some lifting.
Prior to appointment, the successful candidate will be required to obtain a criminal record check for work with the vulnerable sector.
BEHAVIOURAL COMPETENCIES: The successful candidate will possess the following behavioural competencies: Client Service Orientation; Effective Interactive Communication; Relationship and Network Building; Strategic Thinking; Team Leadership.
TECHNICAL COMPETENCIES: The successful candidate will possess the following technical competencies: Specialized Subject Matter Expertise; Written Communication.
Résumés should be in chronological order specifying education and employment in months and years including part-time and full-time employment.
Salary: $44,954 to $62,482 per annum.
We encourage applicants to apply on-line at https://www.ere.gnb.ca/competition.aspx?lang=E&t=Y or by mail at the following address and received on or before December 21, 2019, indicating the competition number: Department of Post-Secondary Education, Training and Labour, Human Resource Services, 500 Beaverbrook Court, Suite 100, P.O. Box 6000, Fredericton, NB, E3B 5H1. This competition may be used to fill future vacancies at the same level.
Telephone: (506) 453-8231
Fax: (506) 457-6750
We thank all those who apply however only those selected for further consideration will be contacted.
As per the Civil Service Act, candidates registered with the Equal Employment Opportunity Program and veterans, who demonstrate they are among the most qualified, shall be given preference at the time of appointment.
We promote a scent-reduced environment.
We are an Equal Opportunity Employer.
Competition number: R62-2019/20-1196
The New Brunswick Public Service: Improving the lives of New Brunswickers every day!