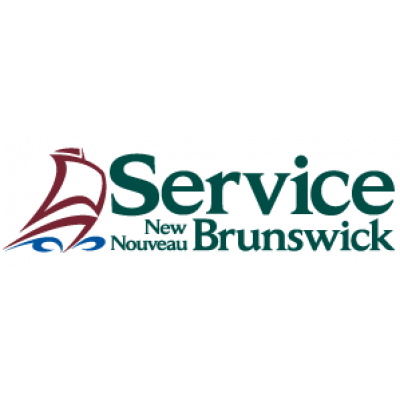 Technology Manager
Service New Brunswick
in Fredericton, NB
Service New Brunswick
Technology Manager
Open Competition
Pay Band 5
Flexible
Service New Brunswick is seeking an individual to join our Health Services Division as Technology Manager.
Reporting to the Clinical Engineering Program Manager, the Technology Manager will be responsible for coordinating activities in development, standardization and improvement of the province's Clinical Engineering maintenance software, procedures and programs, while ensuring compliance with Health Canada and other applicable standards and regulations. The Technology Manager will work as part of a team that supports and advances patient care by applying engineering and managerial skills to healthcare technology throughout the technology lifecycle. Clinical Engineering Program Management is a service that contributes to safe, effective, and fiscally responsible healthcare.
Responsibilities will include but are not limited to:
Develop procedures and policies that guide and support the provincial Clinical Engineering operations
Perform routine quality assurance checks to ensure adherence with policies and procedures for consistency of the quality of services
Provide subject matter expertise as technical lead and/or project manager on assigned projects and initiatives related to healthcare technology, including equipment replacement strategies, technology implementations and upgrades, and hospital construction or renovation projects
Participate in the request for proposal and technical specification writing process for equipment planning
Chair the Resource Management Software (RMS) committee, which is the provincial in-house developed Computerized Maintenance Management System (CMMS), by coordinating a team that supports and develops the system, preparing meeting documentation and communicating with appropriate stakeholders, and providing recommendations to Clinical Engineering senior leadership
Chair the provincial Inspection and Preventative Maintenance (IPM) Committee by leading a team in monitoring, reporting, and developing the program, preparing meeting documentation and communicating with appropriate stakeholders, and providing recommendations to Clinical Engineering senior leadership
Lead Service New Brunswick's Telehealth Support Committee in creating and maintaining support structure documentation, defining roles, and managing future initiatives and projects
Liaise with a variety of stakeholders, including SNB technical staff, SNB purchasing and procurement staff, SNB clients, medical equipment vendors, third party support providers, and technical subject matter experts
ESSENTIAL QUALIFICATIONS: Successful completion of an Electronic Engineering Technology program accredited by NBSCETT (New Brunswick Society of Certified Engineering Technicians and Technologists), or an accredited 3-year biomedical engineering technology program, and a minimum of eight (8) years progressive related experience in the medical equipment technology field, including 3 years in a team leadership role. The successful candidate must have also completed certified training courses to be a Topic Expert on specialty equipment. Subject to the response to this competition, an equivalent combination of education, training and experience may be considered.
Written and spoken competence in English and French is required.
OPERATIONAL REQUIREMENTS: Must be in good standing with NBSCETT within the electronic technology discipline and candidate is required to provide annual proof of certification with the society.
On occasion, travel throughout the province or outside the province may be required; you must posess a valid driver's license and a valid passport.
Candidates will be required to undergo Criminal History Clearance prior to appointment.
Applicants must clearly demonstrate the essential qualifications to be given further consideration. Please state your language capability on your application and ensure that preferred language for assessment is clearly identified.
ASSET QUALIFICATIONS: Preference may be given to candidates who demonstrate they have training or experience in one or more of the following areas:
Computerized Maintenance Management System (CMMS)
Process Improvement and Standardization
Quality Assurance
Project Management
Subject to the response to this competition, candidates may be required to demonstrate on their application one or more of the asset qualifications in addition to the essential qualifications in order to be given further consideration.
BEHAVIOURAL COMPETENCIES: The successful candidate will possess the following behavioural competencies: 
Analytical Thinking/Judgment
Client Service Orientation
Effective Interactive Communication
Results Orientation
Teamwork and Cooperation
Team Leadership 
TECHNICAL COMPETENCIES: The successful candidate will possess the following technical competencies:
Knowledge of Health and Safety Procedures
Specialized Subject Matter Expertise and Knowledge
Written Communication and Presentation Skills
Records and Information Management
Planning and Organizing
Ability to use Office Technology, Software and Applications 
Resumes should be in chronological order specifying education and employment in months and years including part-time and full-time employment.
Salary: $56,524- $78,962 annually - Pay Band 5 - Management and Non-Union Pay Plan
We encourage applicants to apply online by clicking here, or by mail at the following address by December 2, 2019 indicating competition number R85-2019/20-809. This competition may be used to fill future vacancies at the same level. 
Service New Brunswick
Human Resources
Westmorland Place
P.O. Box 1998
Fredericton, NB E3B 5G4
Telephone: (506) 457-3580
We thank all those who apply, however, only those selected for further consideration will be contacted.
Candidates registered with the Equal Employment Opportunity Program and veterans, who demonstrate they are among the most qualified, shall be given preference at the time of appointment.
We promote a scent-reduced environment.
We are an Equal Opportunity Employer.
The New Brunswick Public Service: Improving the lives of New Brunswickers every day!