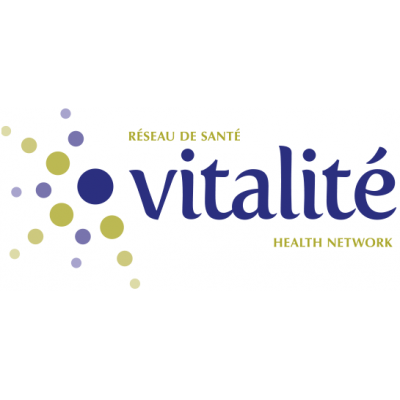 Speech Language Pathologist 1 (SL01)
Vitalité - Zone 1 - Beauséjour
in Moncton, NB
NOTE:
Applicants must attach a resume to their application.
BARGAINING UNIT : SHCP
ZONE : Zone 1 - Beauséjour
FACILITY : Dr-Georges-L.-Dumont University Hospital Centre
DEPARTMENT : Speech Pathology
CLASSIFICATION : Speech Language Pathologist 1 (SL01)
STATUS : Temporary part-time (approximately 9 months)
FTE : 0.8
ANTICIPATED START DATE : November 2019
HOURS OF WORK :
8-hour day shifts
Work schedule may be changed to meet operational needs.
JOB SUMMARY:
Participates in the delivery of professional speech-language pathology services to an inpatient and outpatient clientele served by the DGLDUHC. Is responsible for patient management, namely for assessing speech and language disorders, dysphagia and voice disorders and for developing and implementing a hospital-based treatment or rehabilitation program. May be asked to give training and or information sessions to various groups. Other related duties may be assigned based on the department's needs.
REQUIREMENTS:
Member in good standing of the New Brunswick Association of Speech-Language Pathologists and Audiologists;
Master's degree in speech-language pathology or an equivalent approved by the New Brunswick Association of Speech-Language Pathologists and Audiologists;
Proven ability to organize and manage own work;
Proven teaching, communication, and interpersonal skills;
Proven ability to operate in a changing work environment;
Strong interest in becoming more knowledgeable;
Ability to work independently and as part of a team;
Physical ability to perform the assigned work;
Good work history (performance and attendance);
Adherence to professional ethical principles, to the Network's management philosophy and to organizational values;
Compliance with the rules of confidentiality set by Vitalité Health Network.
Knowledge of spoken and written French is essential and knowlege of spoken English is required.
The above requirements may be verified through oral, written or practical tests during the selection process.
Should there be no fully qualified applicants, this position will not necessarily be reposted. If you wish to be considered for this position and meet most of the requirements, you are encouraged to apply at this time.
The employer reserves the right to shorten or extend temporary assignments for operational reasons.
We thank all applicants. However, only those selected will be contacted.
"Vitalité Health Network is a smoke-free environment"