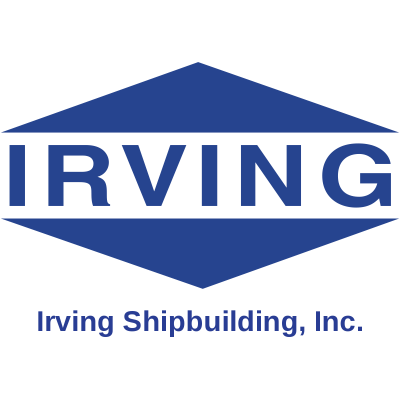 Supply Chain Solutions Specialist
Irving Shipbuilding
in Halifax, NS
SUPPLY CHAIN SOLUTIONS SPECIALISTLocated in Halifax, Nova Scotia, Canada, Irving Shipbuilding has a proud history as Canada's shipbuilder. A proud member of the J.D. Irving, Limited family of companies, we have been building quality vessels and fabricated modules for more than 50 years, and our Halifax Shipyard has been at the forefront of Canadian shipbuilding for 130 years.
Since 2012, we have invested more than $400 million in facilities, people, processes, and technology, making Halifax Shipyard one of the most modern and capable shipyards in the world.
Over the next 30 years our shipbuilders will construct 23 modern patrol ships and surface combatants for the Royal Canadian Navy as part of Canada's National Shipbuilding Strategy, the largest defence procurement in Canadian history.
This year, we will deliver the lead Arctic and Offshore Patrol Ship, the largest Navy ship built in Canada in 50 years. And we're just getting started.

We're growing our team with career-defining opportunities that will revitalize Canada's shipbuilding industry and provide Canada's sailors with the ships they need to protect Canada's interests at home and abroad. Our workforce of over 2,000 will grow to more than 2,800 at peak construction of the Canadian Surface Combatants.We have built more than 80% of Canada's current combatant fleet and continue to perform maintenance and modernization work on the ships, including the Halifax-class frigates.
Irving Shipbuilding Inc.is hiring a
Supply Chain Solutions Specialist.
This is a permanent full-time staff role based in Halifax, Nova Scotia.
The Supply Chain Solutions Specialist will use analytical and quantitative methods to understand, predict, and enhance direct and indirect supply chain processes, helping the business increase cash flows, inventory turns, and employee productivity. Focus will include assembling data, analyzing performance, identifying problems, and developing recommendations which support SCM planning and operations. As well the Supply Chain Solutions Specialist is responsible for the administration, maintenance and development of procurement systems and databases, like but not limited to ERP and Procurement. Increasing levels of automation for greater operational productivity.

Responsibilities:
Systems Maintenance - able to diligently provide systems maintenance across operational system applications.
User support -Advise users on the optimal methods to utilize system applications;
Reports - generate alerts identifying when a problem occurs and enable proactive steps to contain the damage.
Development - Use various forecasting tools and techniques to predict future demand.
Optimization - Apply various tools like Excel and Supply Chain Guru to accomplish supply chain goals.
Administration and maintenance of procurement systems and databases supporting functional performance.
Standard reporting of system tool usage and performance ;
Generation/development/maintenance of KPIs;
Facilitation of procurement event using system tools, eg. eAuctions;
Analyze supply chain operations, performance KPIs, cost metrics, and other related subject areas
Investigates problems, finds root causes, and develops solutions
Collaborates with cross-functional teams to identify and evaluate opportunities, identify issues, trends, frame analytic solutions and drive results
Partners with the stakeholders as a data expert to design and create data solutions for them to drive actions
Responsible for the accuracy, completeness, timeliness, and validity of all data
Formulates, implements, and enforces proper data collection policies and procedures
Tells a story with data to stakeholders and present data in a way that both technical and non-technical audiences can understand
Manage multiple projects and act as the face of analytics, attend and lead meetings, interact with executives and intake request and actions
Completes all administrative tasks included with the role
Qualifications:
Hold at least a bachelor's degree in Engineering, Math, Statistics, Business Analytics, Computer science
Energy to vigorously explore options in search of realistic solutions
Uses data to explain operational behaviours;

Positive outlook;
Ability to work constructively in a team environment;
Excellent communication, planning and organizational skills
Attention to detail;
Collaborative nature;
Customer focused.
Doesn't settle for average
All successful applicants must meet requirements for Canadian Controlled Goods Program (CGP), Canadian Government Security clearance, and U.S. International Traffic in Arms Regulations (ITAR).
What We Offer
:
Irving Shipbuilding is proud to offer a competitive salary and benefits package, including but not limited to medical, dental, and vision
To Apply for this Career Opportunity:
Please complete the online application form. An up-to-date resume of past experience and education is required.
All applications will be reviewed by one of our recruiters. If the recruiter sees a potential opportunity (current or future) that matches your skills and experience, you will be contacted to discuss your qualifications for a position with Irving Shipbuilding.
We thank all candidates for their interest, however, only those selected for interviews will be contacted
To learn more about our products and services, click here.
Irving Shipbuilding Inc. is committed to the principle of equal opportunity in its employment practices and to providing an environment free from discrimination and harassment for all employees.