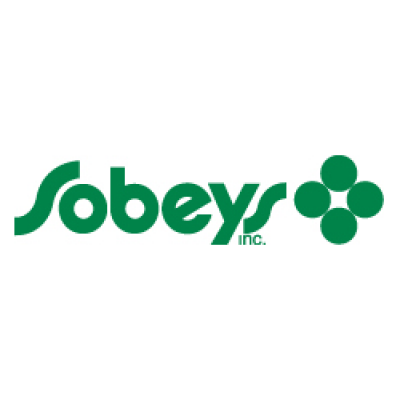 Coordinator Community Room
Sobeys Inc.
in Spryfield, NS
Requisition ID:
58482
Career Group:
Sobeys
Job Category:
Community Room Coordinator
Country:
Canada
Province:
Nova Scotia
City:
Halifax
Location:
Store #321 Spryfield
Postal Code:
B3P 1M2
A proudly Canadian retail company, Sobeys began in 1907 as a small meat delivery business in Stellarton, Nova Scotia. Today, Sobeys Inc. serves the food shopping needs of Canadians with approximately 1,500 stores in all 10 provinces under retail banners that include Sobeys, Safeway, IGA, Foodland, FreshCo, Thrifty Foods, and Lawton's Drug Stores as well as in-store pharmacies, liquor and more than 350 retail fuel locations.
Together with our 123,000 employees and franchise affiliates and a collective passion for delivering exceptional food and shopping experiences, Sobeys' purpose is to improve the lives of Canadians by helping them Eat Better, Feel Better and Do Better.
All career opportunities will be open a minimum of 5 business days from the date of posting.
Overview
Provide Community Room customers with friendly and professional service. Manage all aspects of the Community Room and promotion of the service to the community. Contribute to strengthening customer engagement through the Community Room programs, and by leading store events and activities that support the community. Actively contribute to an environment of employee and customer engagement.
Job Description
Plan and execute all Sobeys Community Room programs
Maintain and coordinate the community room usage schedule
Ensure the booking and registration criteria are adhered
Adhere and implement all community room operational standards
Maintain community room and equipment as outlined in the Community Room manual
Perform community outreach and engagement to promote the Community Room
Network with community-based organizations and groups
Perform post-Community Room program follow-up
Plan and execute store community events and activities
Adhere and implement all applicable company standards
Other duties as required
Job Requirements
Strong organizational and planning skills
Strong customer service skills
Strong interpersonal skills
Passionate attention detail and cleanliness
Ability to host a variety of events and programs
Self-starter
Professional demeanor and appearance
Ability to work with minimal supervision
Ability to work with all age groups
Access to vehicle
Ability to work independently in a fast paced environment
Above average oral and written communication skills
Proficient use of the Microsoft Office Suite
Strong interpersonal skills including attention to detail, time management, and the ability to multi-task
Interest in food cooking and food preparation
Marketing skills
Partial High School
No previous experience required
Sobeys is committed to accommodating applicants with disabilities throughout the hiring process and will work with applicants requesting accommodation at any stage of this process.
While all responses are appreciated only those being considered for interviews will be acknowledged.
We appreciate the interest from the Staffing industry however respectfully request no calls or unsolicited resumes from Agencies.