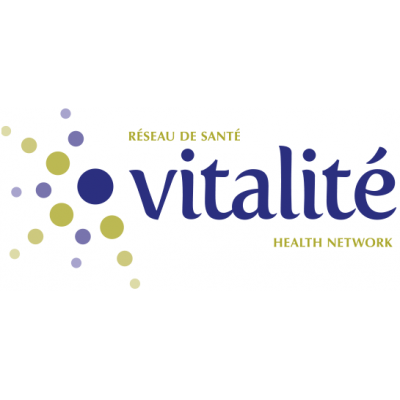 Senior Research Coordinator
Vitalité - Zone 1 - Beauséjour
in Moncton, NB
NOTE:
Applicants must attach a resume to their application.
BARGAINING UNIT: Non-bargaining
ZONE: Zone 1 - Beauséjour
FACILITY: Dr-Georges-L.-Dumont University Hospital Centre
DEPARTMENT: Research Support Office - Methodology Unit
CLASSIFICATION: Research and Training
STATUS: Temporary full-time (approximately 1 year)
FTE: 1.0
HOURS OF WORK:
8-hour shift - Day
Work schedule may be changed to meet operational needs.
ANTICIPATED START DATE: As soon as possible
JOB SUMMARY:
Reporting to the Assistant Director of Research and Scientific Development and to the Senior Co-Researcher of the Maritime Provinces Strategy for Patient-Oriented Research (MSSU), the Senior Research Coordinator plays a management and coordination role in the implementation of all evaluative and clinical research activities within Vitalité Health Network and the MSSU. The successful candidate also provides leadership by facilitating partnerships and developing research. This person coordinates and develops activities by putting interdisciplinary teams in place and acting as a mentor for the research coordinators and staff of the MSSU. This person's duties include supervising the research coordinators and staff of the MSSU in their research project support and coordination work (writing of reports, grant applications and scientific articles and conducting of statistical analyses); managing the budget of the MSSU Moncton site; and sitting on various committees. This person will also be responsible for assigning tasks to the Methodology Support Unit of the MSSU to facilitate the advancement of projects.
REQUIREMENTS:
Master's of science in nursing, health sciences or related discipline;
At least seven years' experience in the research field;
Project and budget management experience ;
Team management experience;
Research project development experience;
Notable experience in evaluative research and program evaluation;
Grant application experience;
Scientific publication experience;
Understanding of clinical research;
Excellent judgment;
Excellent interpersonal and problem-solving skills;
Tact and discretion;
Ability to work in an environment where activities roll out quickly;
Resourcefulness (proactiveness);
Strong analytical and organizational skills;
Ability to work independently and as part of a team;
Physical ability to perform the assigned work;
Good work history (performance and attendance);
Adherence to professional ethical principles, to the Network's management philosophy and to organizational values;
Experience with computers (MS Office);
Compliance with the rules of confidentiality set by Vitalité Health Network.
Written and spoken competence in French and English are required.
NOTE:
The salary commensurates with provincial scale for management staff.
The above requirements may be verified through oral, written or practical tests during the selection process.
Should there be no fully qualified applicants, this position will not necessarily be reposted. If you wish to be considered for this position and meet most of the requirements, you are encouraged to apply at this time.
The employer reserves the right to shorten or extend temporary assignments for operational reasons.
We thank all applicants. However, only those selected for an interview will be contacted.
"Vitalité Health Network is a smoke-free environment"