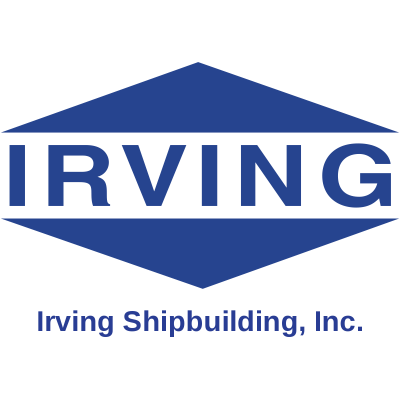 Team Lead, Naval Architecture
Irving Shipbuilding
in Halifax, NS
TEAM LEAD, NAVAL ARCHITECTUREIrving Shipbuilding Inc., located at 3099 Barrington Street Halifax NS B3K 5M7, is part of the J.D. Irving Group of companies and is in the business of building quality ships and repairing vessels. The company's primary site is Halifax Shipyard, with three other locations in the Maritime Provinces. Irving Shipbuilding is currently working on a number of significant projects for the Department of National Defense.
The Team Leader, Naval Architecture is responsible for engineering activities relating to general naval architecture, stability, seakeeping, manoeuvring, weight, and ship hydrodynamics for the Canadian Surface Combatant (CSC) Project at Irving Shipbuilding Inc.
Responsibilities:
Lead and supervise staff and embedded contractors in the CSC Naval Architecture team with focus on coordination of team activities and mentoring junior team members
Lead the development of CSC processes and procedures related to naval design activities
Leadership, guidance and coordinator of all engineering design activities related to Marine and Platform Systems the CSC Project
Technical Experience on all platform and Marine systems related activities
Address risk items relating to the Naval Architecture Team areas of responsibility, including identification and risk mitigation planning
Assist in developing and implementing test plans, procedures, and requirements verification tracking in areas relating to general naval architecture including but not limited to stability, seakeeping, and manoeuvring
Participate in Integrated Product Teams in support of development of the CSC design
Participate in negotiations with equipment and material vendors
Develop and foster client and subcontractor(s) relationships
Participate in the development of CSC processes and procedures related to the CSC Naval Architecture Team activities
Assist upper management in making, sound sustainability decisions in all phases of the ship acquisition lifecycle
Participate in the development of design deliverables
Participate in analysis and definition of system requirements which impact on the ability of the CSC design to achieve classification society design approvals and certificates from certification authorities
Participate in analysis and definition of system requirements which impact on the ability of the CSC design to achieve project defined margins
Address risk items relating to the CSC Naval Team's areas of responsibility
Qualifications & Experience:
Degree in a discipline of Naval Architecture or equivalent experience.
10 years of ship design experience in the field of naval architecture
5 years of experience in a naval shipbuilding environment
Experience working with classification society rules and classification societies to achieve plan approval for vessel designs and products
Experience interfacing and working with subcontractors
Experience working on naval ship design, commercial shipbuilding, or other large military procurement program
Experience preparing design products for a ship design or major ship upgrade design program
2 years leading or managing technical teams including team member task work assignments
Strong communication and personal time management skills
Ability to communicate effectively and persuasively in English, both orally and in writing
Strong knowledge of Microsoft Office
Working knowledge of ship seakeeping, manoeuvring and resistance and propulsion analysis
Experience with ship stability and weight estimating for vessel design and construction
All successful applicants must meet requirements for Canadian Controlled Goods Program (CGP), Canadian Government Security clearance, and U.S. International Traffic in Arms Regulations (ITAR).
What We Offer:
Irving Shipbuilding is proud to offer a competitive salary commensurate with the experience of the Candidate and benefits package including but not limited to medical, dental and vision.
To Apply for this Career Opportunity:
Please complete the online application form. An up-to-date resume of past experience and education is required.
All applications will be reviewed by one of our recruiters. If the recruiter sees a potential opportunity (current or future) that matches your skills and experience, you will be contacted to discuss your qualifications for a position with Irving Shipbuilding
To learn more about our products and services, click
here
.
Irving Shipbuilding Inc. is committed to the principle of equal opportunity in its employment practices and to providing an environment free from discrimination and harassment for all employees.
We do not accept unsolicited resumes from search firms or employment agencies, and we are not responsible for any fees related to unsolicited resumes.