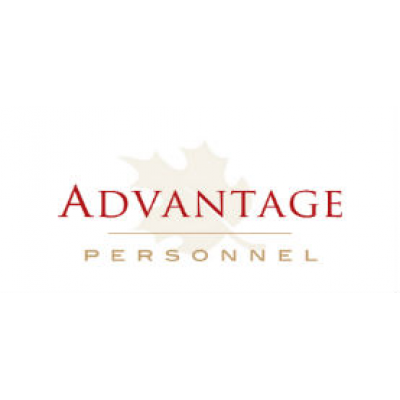 Kitchen Steward (Dishwasher)
Advantage Personnel
in Moncton, NB
We are currently looking for Kitchen Stewards (Dishwashers) for our client in Moncton, NB. This is a fantastic company to get in to as it is a part time position that can turn into a permanent position. Our client is looking for hardworking and dedicated kitchen stewards to join their growing team.
Job Type: Part Time
Hourly Rate: $11.50/hour
Shift: Start time is usually 8:00 am, Shifts 4-8 hours in duration, Set dates
Responsibilities May Include But Not Limited To:

Ensure that all dishes and cutlery are cleaned and sanitized

Pre-soaks cutlery and coffee cups in solution and loads them into the dishwasher

Uses proper chemicals to sanitize items

Washes all pots, pans, inserts, etc. and cleans kitchen equipment when called upon and as per the cleaning schedule

Keeps kitchen area floors swept, cleaned and washed at all times

Drains and cleans the dishwashers

Sanitizes all counters and walls at the end of shift. Sanitizes all equipment and sinks at the end of shifts

Assists with prep work under direction and supervision of qualified cook

Performs other duties as assigned or directed

Developing and cultivating strong working relationships with all stakeholders

Ensuring compliance with licensing laws, health and safety and other statutory regulations
Job Requirements:

Must be 19 years of age or older

Ability to lift up to 50 pounds

Previous culinary experience and education is an asset

Ability to successfully obtain a Criminal Record Check or NBLGC license

Must have employment eligibility in Canada

Good organizational skills

Professional attitude, strong interpersonal skills and a team player

Dependable and reliable with a demonstrated commitment to service excellence

Must be available to work a variety of shifts including days, nights, weekends and statutory holidays
How to Apply:

**APPLY ONLINE**
http://avionte-portal.onyourteam.com/Avionte/portals/main.aspx?App=1&CompanyID=ADV
(Please select Moncton as the closest Branch to you)
Interested and qualified candidates please send your resume to Sara Ferriss or Janie Hachey at Moncton@onyourteam.com or call the office at 506-383-8880. In the subject line please quote: "Kitchen Steward"
Please note that only successful applicants will be contacted for an interview.
Be the first to know! Always find our latest job postings here: www.onyourteam.com
Thank you in advance to everyone who applies.